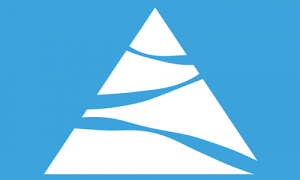 KARERI LAKE TREK by Trek Trails™
More
Kareri Lake near Dharamshala and Mcleodganj in Himachal Pradesh is at an altitude of 2950 metres above sea level. It is a shallow fresh water lake, which lies within Dhauladhar Range of Himalayas. Dhauladhars act as a water source for this lake owing to melting of snow. Trail until Kareri Lake is through forest of Silver Oak, Pines and Rhododendron trees. Kareri Lake trek is a paradise for a first time trekker.
It is a nice alternative to Triund trek, which on weekends remain overcrowded due to to huge inflow of tourists & trekkers.
---
on Select Weekends
Zero or 1 Days Office Leave Required
Price Starts at ₹ 4950 – Limited Seats Subject to Availability
DAY 1: DHARAMSHALA - KARERI VILLAGE - RIOTI
27 KMS DRIVE FROM DHARAMSHALA TO KARERI VILLAGE AND 8.5 KMS TREK FROM KARERI VILLAGE TO RIOTI
We arrange pickup from Dharamshala Bus Stand at 6:30 AM. Dharamshala is around 10 kms from McLeodganj and there are regular shared cab services available between two cities. 27 kms of journey from Dharamshala to Kareri village takes about 1.5 hours. We provide breakfast at a local home in Kareri village.  Trek starts by 10 AM after our trek lead gives a brief round of introduction and instructions. As we start the trek, we pass through beautiful farms and slate roof houses. Initial trek of 2 kms is through under construction road. The forest trail starts after taking right turn from bridge on this road.  Trail moves alongside Nyund River. This river serves as source of drinking water during whole trek. River acts as our companion during the entire trek and the soothing sound of water gushing through the forest and over the rocks provides a meditating effect. Forest trail is through rocky terrain. Entire trail is in the form of steps, which locals have laid for ease of walking.  After taking lunch break on the route, we proceed towards Rioti, camping site for first day. Rioti is located at an altitude of 2550 metres above sea level. There are many small cafes too along the way. An old iron bridge welcomes us to Rioti. Rioti is an ideal place to camp due to flat area and availability of water.

8.5 kms
Moderate Rocky steps through forest trail
Camp Rioti
2550 metres
Day 2: RIOTI – KARERI LAKE
4.5 KMS TREK FROM RIOTI – KARERI LAKE
Day starts with morning tea at 7. We start trek towards Kareri Lake by 10 AM.  We plan to Reach Kareri Lake by 2 PM. Terrain is similar as on first day with lesser trees. 4.5 kms trek from Rioti until Kareri Lake takes around 3-4 hours. This day's trek is through beautiful surroundings and besides many small waterfalls.  Kareri Lake is located at an altitude of 2950 metres. Interested people can go to Gajj or visit Lord Shiva Temple. Gajj is a local term, which means a flat area. It is at 20 minutes hike from the lake and is located towards east of Kareri Lake.  Kareri Lake also serves as the base camp for Minkiani Pass and Lam Dal.
4.5 kms
Easy Rocky steps
Camp Kareri Lake
2950 metres
Day 3: KARERI VILLAGE - DHARAMSHALA
13 KMS TREK FROM KARERI LAKE – KARERI VILLAGE AND 27 KMS DRIVE FROM KARERI VILLAGE TO DHARAMSHALA
This is a comparatively longer day but an easy day as we descend the entire route of 13 kms  Day starts at 7 AM. Post that, if time and weather permits, we try to have brief yoga and meditation sessions  Trek starts by 9 AM from Kareri Lake towards Kareri Village using same route that we used while ascending  We plan to reach Kareri village by 4:30 PM. From Kareri village, we move in pre-arranged cabs towards Dharamshala. We plan to reach Dharamshala Bus Stand by 7 PM
13 kms
Easy Rocky steps through forest trail
2950 metres
PLEASE NOTE THAT IF YOU REACH LATE AT DHARAMSHALA ON DAY 1, I.E. BEYOND THE 1-HOUR BUFFER POST PICKUP TIME, YOU WILL HAVE TO REACH KARERI VILLAGE ON YOUR OWN EXPENSES. HOWEVER, WE WILL ASSIST YOU FULLY IN BOOKING OF CABS
PLEASE NOTE THAT THIS ITINERARY IS FOR SUMMER MONTHS I.E. APRIL TO JUNE AND SEPTEMBER TO OCTOBER. FOR WINTERS, WE PUT A FIXED CAMP AT RIOTI ON DAY 1 AS WELL AS DAY 2. IN THAT CASE, WE GO TO KARERI LAKE ON DAY 2 AND COME BACK TO RIOTI CAMPSITE BY EVENING.
Mules Rs 500 per rucksack per day Bag should not weigh more than 10 kgs
Rain coat Rs 200 for entire trek Fine of Rs 500 in case it is lost
Trek Pole Rs 100 per day Fine of Rs 800 in case it is lost
Single OccupancyTent Rs 500 per night

Questions ? Available 24 Hours
Have any questions or need help, contact us at our 24 hour toll free number 1800-270-1447

Community Powered
All trips are powered by a trusted community enabling a unique experience, unlike touristy tours.
tap for LEGAL NOTE
All the above image(s)/creative(s)/iconography & text is owned, licensed or provided by Team TrekTrails Adventures LLP.