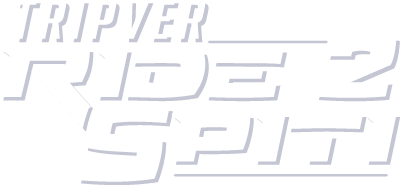 ITINERARIES CRAFTED BY INDIA'S MOST RENOWNED BIKERS FOR PURE MOTORCYCLING
Ride with Tripver, trusted by India's motorcycling icons for safety and an unmatched quality experience. Our itineraries are crafted after thorough research with 21 point quality audits unlike anyone else. So if you are planning your dream ride, it's Tripver or nothing !
Spiti Rider Explorer Max 2023
If you are riding to Spiti, it's Tripver or Nothing.
All our rides include everything and our itineraries are planned by a team of professionals including locals, motorcycling icons & even doctors to ensure you are always safe and you get adequate rest between rides.

INCLUSIONS
All Stay . All Bikes (Master & Replacement) . All Fuel . Pro Support . All Breakfast . All Dinners . Unlimited Luggage . All Transfers . First Aid . Flexible Booking (Unlimited Changes) . Pick Up Bike From Anywhere . & a lots more !
Pay Just ₹ 900 Per Month after the trip by Instant 24 Month EMI with Partner Banks

You can also book your trip with other 100+ payment methods including all major cards / netbanking & more
Spiti Biking By Tripver™
---
Available on select weekends from June to October | Pay only 5000 to book.
4 to 5 Days Office Leave Required
Limited Seats Only

With good vibes and beauty to boot, we'll start our Spiti Valley Bike Trip from Delhi, Hop into a comfortable AC Volvo after office hours (around 11.00PM), and stop en-route for dinner. Meet co-travelers, say hi, and socialize during the overnight chilled out journey towards Shimla (Track B) via Chandigarh.
Note If you are arriving in Delhi from other cities a Tripver™ curator will help you plan the perfect transit, call us on 7652-84-84-84 we are always happy to help 🙂
Track B Shimla: Arrive in Chandigarh early morning, and head to the Bike Pickup point, where your ride awaits for you. We set-out early morning and take our first pit stop shortly after, at Dharampur/Kandaghat or head straight to Sadhupul, for some chai & breakfast. This is a chilled-out 😇 day, post breakfast head via Kufri and you can expect to reach Narkanda (9,000ft approx) by 12:00hrs. Depending on what your adrenaline levels are like, head to Hatu Peak (11,000ft approx) post power nap & lunch for a panoramic sunset view in the backdrop of Himalayas, or just take it easy #metime to rejuvenate on the first day of your Parikrama. Make sure to be back by 7 pm to attend our acclimatization & safe travel knowledge session by experts.
Track B Shimla Mountain-scape, Hatu Peak & Knowledge Session
Early breakfast and a quick stopover at halfway ride at Sarahan. Take a river side lunchbreak as today's entire ride is right besides the mighty Sutlej all the way up-until Karcham followed by Baspa river. Arrive at your humble abode in Chitkul (11,320ft approx) and rejoice your arrival by treating yourself to a hot & appetizing dinner, then dive into your beds for a well-deserved rest.
Highlights Sarahan, Sangla Valley & Star Gazing
Wake up to a hearty breakfast at Chitkul, the last inhabited village near the Indo-Tibet border. Motorable road ends here, hence an Instaworthy picture with your new & old travel buddies is a must. En route, take a quick photo stop at one of the ample jaw-dropping scenic viewpoints, before arriving at Reckong Peo for lunch. Since it's all about the ride and not the destination, we won't miss out on any photo opportunities and stopover in Kalpa at the famous Suicide Point. We cross Pooh and reach Nako in the evening. Laze around or feel free to take a stroll in the quaint village before eventually hitting the sack.
Highlights #TooCoolForChitkul, Suicide Point, Village Walk
Day 5 : Just Can't Get Enough
Wake up to a scrumptious breakfast, and cross the Nako Lake & Monastery to trek up to the Nako Prayer wheel for a stunning panorama of the mountainscape. Bid adieu to your hosts and begin the ride to Gue a small village 9kms off the Tibetan border to see from your naked eyes the 500-year-old mummified remains of the Buddhist monk, Sangha Tenzin, whose remains have been preserved since 1975. Leave from Gue to stop over for lunch at Tabo and witness yet another magnificent specimen- The Tabo Monastery (10,010 ft) founded by the Buddhist king (and royal lama) Yeshe O'd in 996 A.D. Before arriving at Kaza, ride to the cliff-top Dhankar Gompa. We'll welcome you in Kaza with a wholesome dinner and a bonfire to keep yourself cozy & merry at night while stargazing.
Highlights Prayer Wheel Panoramic Viewpoint, Mummy, Tabo Monastery, Dhankar Gompa, Bonfire, Stargazing
Day 6 : Kaza Action Packed
By now you know, this is not a lazy trip, so wake up early to grab a satisfying breakfast and get started to make the most of the day ahead. We begin with a ride to Hikkim where you can Mail postcards to loved ones from the world's highest post office. Right after Hikkim, make sure to be present with your bikes for your Group Insta moment at the iconic signboard "Komic (15,000ft approx) Highest Village In World Connected With Motorable Road". Follow it up with a ride to the Buddha Statue at Langza, which to most feels like a truly heavenly landscape, as if you're in the valley of the Gods. Also if you look around keenly & you're lucky, you might just find yourself a fossil or two. You can head back to Kaza after diving into a quick tea/maggie break, maybe if you still have time at hand take a stroll or ride to the market or rest before it's time for a tasteful dinner.
Highlights Hikkim, Komic, Medicine Buddha at Langza
Day 7 : Ride atop Kunzum La
Bid adieu post early morning breakfast to Kaza and your hosts. We begin our ride with a visit to Key Monastery, the biggest monastery of Spiti Valley, and a religious training center for Lamas. We then ride towards the Insta story point of the day i.e. the scenic Chicham Bridge. Arrive just in time for lunch at Losar, last place where there is any signal reception for 24hrs. The scenic yet tricky roads via the mighty Kunzum La (14,931 ft) leading to Chandratal Lake will prove your riding skills and will prepare you for what lies further ahead tomorrow. This stretch is indeed the journey's most exiting as it leads to the most beautiful part of the journey, i.e. to Chandratal Lake. En-route to the lake, ride right across your campsite, all the way to the end of the road, and then take a short hike to the serene crescent-shaped Chandratal lake😍 Upon return to the campsite, catch up over board games or stories under a studded sky before hitting the sack.
Highlights Key Monestary, Chicham Bridge, Kunzum Pass, Chandratal Lake, Star Gazing
Day 8: Bid Adieu to Chandratal
Wake up and have a hearty breakfast meal, and bid adieu to your campsite. Start your off-roading day ride and hit the bumpy road once again starting from Batal all through Gramphu until Khoksar. Take the all new Atal Tunnel and head straight towards your hotel for the night at Manali here a hearty dinner awaits you.
Highlights: Off-Roading, Atal Tunnel
Post breakfast, depart from Manali and head to Chandigarh. Today's the last leg of the ride. Post bike drop-off head for your evening train to the railway station, which will take you across to Delhi comfortably reaching Delhi around midnight.
Miss this trip forever and ever!
Total Nights

8 Nights – however this trip is designed in a way that it starts after office hours on day 1 and you reach back before office hours on day 9. So technically you need just 5 days office leave.

Total Distance

 1900 K.M (Apx)
All

inclusions

,

exclusions

&

prices

are mentioned on the booking page.
We love you, therefore our team of

hospitality professionals, locals

 &

regional experts

have spent thousands of combined hours creating this itinerary.
Unlike others, Tripver™ has its

own network of Local Transportation liaisons

& propitiatory strict

accommodation quality audits

to ensure a seamless experience.
We would

love to help you

out with transit from

anywhere across the world

or

any modifications

that you may need, just call us on 7652-84-84-84 (

24 Hours

) and a trip curator will assist you.
The itinerary may be modified to accommodate changes in weather and any other factors.
Exclusive trips 👆 curated by your favorite influencers, experts & travel heroes 😎
For customized options across 200+ destinations & 25+ countries call 7652 848484 (24 Hours)
One or Zero Days Office Leave Required For 4 Day Trip
Limited Seats on Weekends

Highest Safety & Quality
Our safety standards are far superior than anyone else, do you want a lower price or safety ? your choice

Hassle Free Payments
Instant Bookings & stress-free payment modes including TravelNow PayLater, go on that trip now and pay in easy installments

The Best Support Ever !
Probably the only Online Travel Platform where you can talk to a human ! so go ahead talk to us on 7652 848484, anytime 🙂