The city of forts
Udaipur by Kanjoos Traveller™
Tap to Know More
Udaipur, the city of lakes, holds a romantic setting for every backpacker unmatched in any corner of India. Once in Udaipur, you can take a walk down the narrow yet mystical streets, or ride a boat surrounded by fantastical palaces or a have a cappuccino sitting on the lakeside and explore the rich heritage of the gorgeous state of Rajasthan.Visit with us, the fort of Chittorgarh, one of the largest in India situated at the top of a hill.
---
On Select Weekends
Zero or 1 Days Office Leave Required
Price Starts at ₹ 5999 – Limited Seats Subject to Availability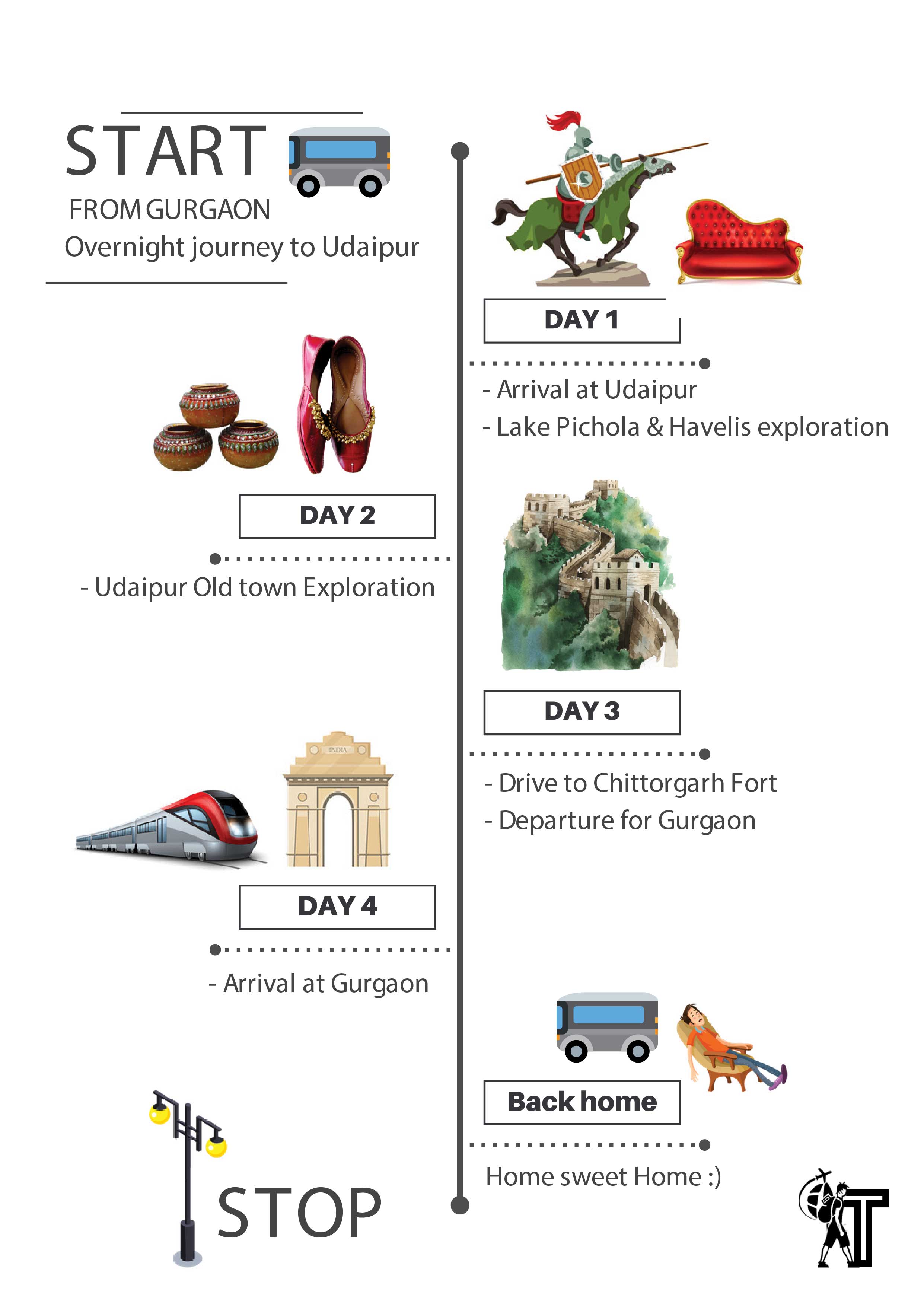 ---
One or Zero Days Office Leave Required For 4 Day Trip
Limited Seats on Weekends

Questions ? Available 24 Hours
If you have any questions or need help , contact our 24 hour toll free number 1800-270-1447

Community Powered
Trips are co-created by a trusted community enabling unique experiences.
tap for LEGAL NOTE
All the above image(s)/creative(s)/iconography & text is owned, licensed or provided by KT Adventure & Sports LLP.