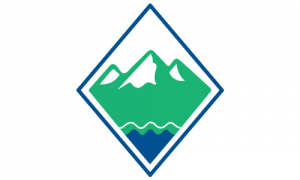 ChaloHoppo™ to an Emerald Meghalaya
---
On Select Weekends
4 or 5 Days Office Leave Required
Price Starts at ₹ 22,000 – Limited Seats Subject to Availability
After we drive from Guwahati to a cooler and greener Meghalaya, we make a diversion to drive towards Jowai. From Jowai town, a drive down a winding road and through tiny lanes atypical to Meghalayan small towns we reach Haven's cove. Heaven's cove, a 20-minute walk away will read the sign. This farmhouse is only accessible on foot. The trail resembles a broader than usual aisle through paddy fields. Haven's cove unassumingly stands as a farmhouse in the middle of sprawling paddy fields with all amenities that would constitute a dream home for many. Total drive time from Guwahati to Jowai will be 3.5 hours.
Day 2 : Camping beside the transparent river
Head towards Shnongpdeng, this time you camp by the riverside and enjoy water based activities such as cliff jumping, snorkelling, kayaking, etc. Crash in your tents with the million stars above you and a bonfire keeping you company. If time permits, then we will visit the Laitlum canyons and the Smit village. Total drive time from Shillong to Shnongpdeng will be 3 hours.
Day 3 : A trek to remember
Post breakfast, start your journey to the Tyrna village (in Cherrapunjee) which acts as the base point for the double decker trek. Even we don't prefer to go down that path alone so our wonderfully warm and fit as a fiddle guide will lead us into the jungle, acting more like a motivator than anything else. This trek is nothing like a typical trek as you need to climb down 3000 steps(you can count it as you go down). Your knees will start to give in and you will be drenched in your sweat but you will recover every drop of that sweat when you reach your destination – the double decker living root bridges. There will be pit stops along the way for you to drink water and try some local lime juice unless you want to beat the time set to trek down by one of the ChaloHoppo guys which stands at 45 minutes to trek down.
As soon you as you reach the double decker bridge you can put your minimal baggage ( only carry essentials for one night and half a day to make the trek easier, leaving the rest of the stuff at Tyrna village) in the homestay and come back to chill by the water bodies near the double decker bridge while getting a fish pedicure( yeah at no cost at all)
Day 4 : Blue rock pools and Rainbow falls
Wake up early in the morning and after breakfast proceeds for the trek in the jungle. The morning air won't get you tired as you cross many more living root bridges and a few hanging bridges to reach rainbow falls. The trekking time one way is approximately 2 hours and it's better to see the rainbow falls in the afternoon as the sunlight would trigger the rainbow as the sun moves towards the west.
If you are a good swimmer then you can swim near the waterfalls or chill out in the smaller pools. The place is scenic and spectacular.
So please carry a basic camera and if you have binoculars you could also see birdlife. There is absolutely no need for bottled water as the water from the springs is much better and purer than the packaged water. However, moisturisers, warm clothing and trekking shoes are required. Let's not talk about the butterflies now as they will mesmerise you while you are down in Nongriat.
Day 5 : A well-deserved rest day in Cherrapunjee
After breakfast climb back up and proceed to Cherrapunjee. After reaching choose to relax or explore Nonkhilikhai Falls, Mawsmai Cave, Eco Park and Seven Sisters Fall.
Day 6 : Bidding a reluctant goodbye
Take your own sweet time to wake up and have some delicious breakfast in the most pristine setting overlooking the endless rolling hills of Cherrapunji. If you have the energy go for a walk to the nearby stream and witness the stark blue tint in the water. The luxury of waking up lazily depends on the time you book your flight. Preferably book the last flight. Drive time from Cherrapunjee to Guwahati airport will be 4.5 hours.
Duration: 5 Nights | 6 Days
Twin Sharing Basis
Multiple Dates Available

Questions ? Available 24 Hours
Have any questions or need help, contact us at our 24 hour toll free number 1800-270-1447

Community Powered
All trips are powered by a trusted community enabling a unique experience, unlike touristy tours.
tap for LEGAL NOTE
All the above image(s)/creative(s)/iconography & text is owned, licensed or provided by ChaloHoppo