Rishikesh By Tripver™
Tap to Know More
Welcome to the Yoga Capital of the world with masses of ashrams and all kinds of yoga and meditation classes. A magnet to spiritual seekers ever since the Beatles rocked up at the ashram of the Maharishi Mahesh Yogi in the late '60s. In the evening, an almost supernatural breeze blows down the valley, setting temple bells ringing as sadhus ('holy' men), pilgrims and tourists prepare for the nightly ganga aarti (river worship ceremony). Take a plunge into crystal healing or learn to play sitar; try Hasya yoga (laughter therapy), practise meditation. That's not it, Rishikesh is now a popular white-water rafting centre, backpacker hang-out and Himalayan-trekking gateway.
---
Community trips on select weekends | Personalized & Customized trips available for any date.
1 or 0 Days Office Leave Required
Price Starts at ₹ 3999 – Limited Seats Subject to Availability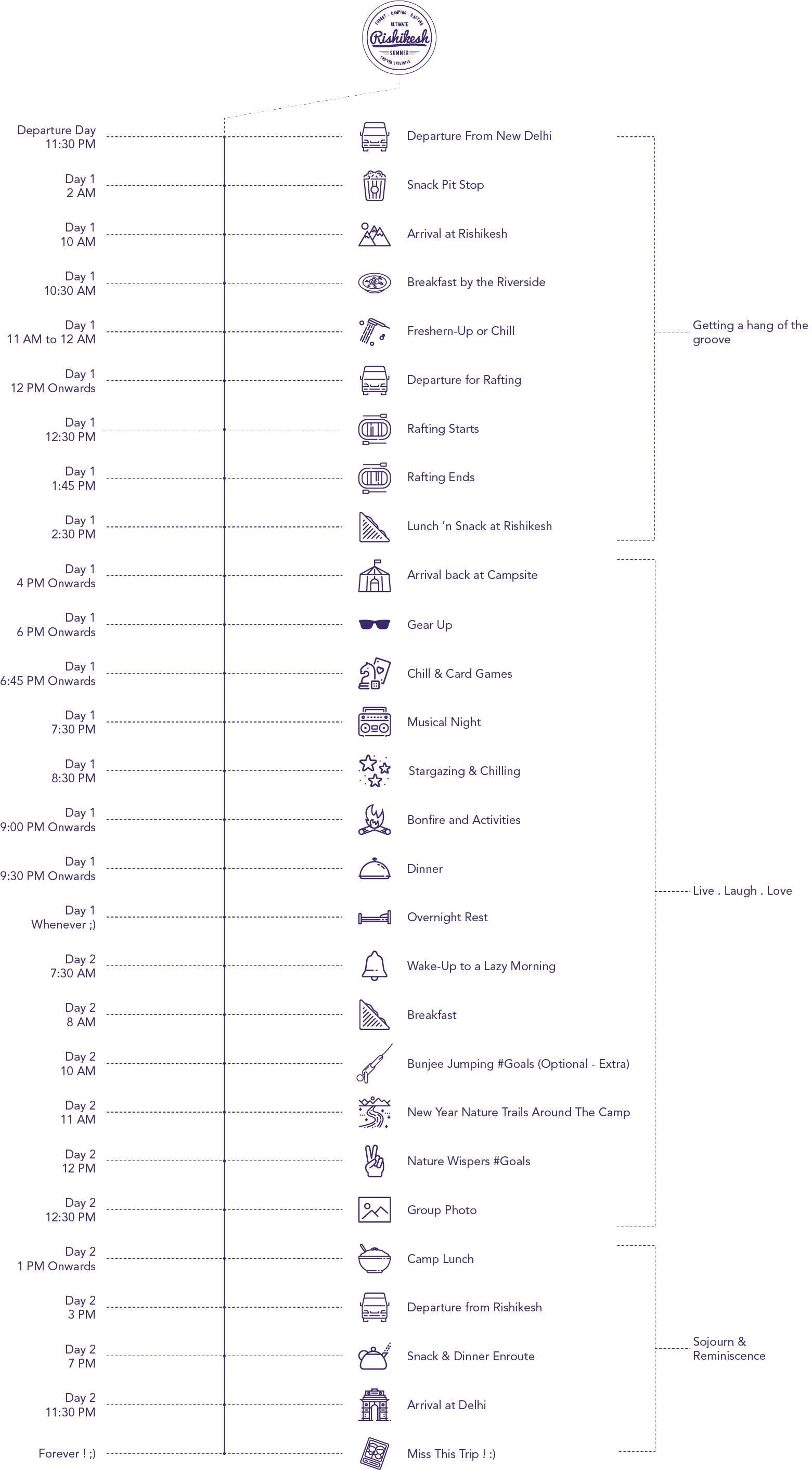 ---
For customized options across 200+ destinations & 25+ countries call 1800-270-1447 (24 Hours)
One or Zero Days Office Leave Required For 4 Day Trip
Limited Seats on Weekends

Questions ? Available 24 Hours
If you have any questions or need help , contact our 24 hour toll free number 1800-270-1447

Quality Controlled & Standardized
Tripver's unique 21 point quality audit check ensures you receive best in class stay & travel.

Community Powered
Trips are co-created by a trusted community enabling unique experiences.
tap for LEGAL NOTE
All the above image(s)/creative(s)/iconography & text is owned or licensed by Community Tripver Private Limited. If any of the above said elements/style is reproduced or copied without prior written permission from Community Tripver Private Limited, necessary legal action will be taken. If you wish to use any of the above works for non-commercial purposes you can write to us at trip@tripver.com, we may grant permission without any commercial clauses.