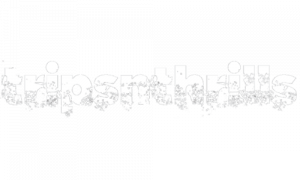 Cruise ride amidst the Sundarbans by Trips n thrills™
More
A reminder that dreamz are meant to be lived
---
On Select Weekends
three or four Office Leave Required
Price Starts at ₹ 15,700 – Limited Seats Subject to Availability
Day 1: introduction to Sunderban
8.00 AM:
Journey Start from kolkata Indian Museum (main gate ) by Ac car or tour will start from particular place according to choice of the tourist staying in Kolkata,Three hours and a half drive to Godkhali, end of the road(Breakfast on the car) (Tea Break on the way)
11:30 AM : Cross over to the island of Gosaba by boat and then take a engine van ride
1 PM : Reaching Cottage, which is located just opposite to the Sunderban Tiger Reserve(surrounded by the village, forests, breeze of the river ,the place where you can enjoy a peaceful and pleasure weekend)
1 to 1:30PM: Lunch
4.00 P.M.: A short introduction via boat to the Sundarban Bird Jungle with the lovely sunset view which is more mesmerizing after the 'sunsets' we will back to the cottage at 6 pm
6.30 P.M.: Local folk dance followed by complimentary snacks
9 P.M.: Dinner
6.30 A.M.: Boat cruise which will enter inside one of the biggest mangrove forest narrow creek followed around the islands of the Sunderban Tiger Reserve area for our share of viewing animals like crocodile, spotted deer, wild boar, snakes, water monitor lizard, different types of birds etc.and also Royal Bengal Tiger ( if you are lucky). Cruise through river Malta – 5-river junction Face (the point where Bengal Gulf can be seen) and a short walk into the forest and a watchtower.The majority of the day spent lounging around on the deck of a river boat cruise, with not much of care in the world, the most relaxing.
During this period you will visit 3 watch tower namely Sajnekhali, Sudhankhali and Dobanki(Breakfast and Lunch will be served on the boat, Tea/ Biscuit on the boat )
4 to 5.00 PM : Back to the Cottage after the adventurous Boat Ride.
6.30 PM : Complimentry snacks
8:00 PM: Bornfire
9 PM : Dinner
Day 3 : A village & Bungalows
In the morning having breakfast we go to the local village walk for a couple of hours really fantastic,back to the cottages then a engine van ride to go to visit Hamilton Bungalow & Rabindranath Tagore Bungalow and next transfer by boat reach the car have lunch and head back to kolkata
5:00 PM: Reach Kolkata, Check-in at your Hotel and stay overnight
After breakfast, depart for Malda. Reach Malda in the evening and check-in at your Resort.
Depart for Darjeeling early in the morning, reach darjeeling by noon and freshen up. Take some rest and in the evening and visit one of the most popular attractions of Darjeeling, Peace Pagoda. Peace Pagoda was purposely built in order to bring peace and prosperity in the world. It displays four different avatars of Buddha and is open to people of all races and creeds. Don't miss taking a cable car ride which offers breathtaking views of the Himalayas. Walk through the beautiful tea estates and pick up the best tea in the world for yourself.
Day 6 : Mirik and Its Beauty
After having your breakfast, start driving towards Mirik. As you drive through picturesque valleys and lush green meadows, experience the soft breeze caressing your face and tranquility calling you closer. Mirik is one of the most serene tourist attractions of Darjeeling.
Relax by the beautiful Sumendu Lake and let the pleasing weather and breathtaking views leave you mesmerized. Enjoy activities like boating, horse ride and canoeing at Mirik. Mirik is a great location for trekkers as it offers a number of trails from where tourists can enjoy the view of thick and beautiful forests. Walk through the tea gardens and enjoy the sight of Himalayan range, orange orchards and cardamom groves.
On your way back to Darjeeling, visit Pashupati Market and shop for imported clothes and cosmetics from Thailand. In the evening, go for a stroll around the Mall or the local market area. Stay overnight at Darjeeling.
After Breakfast, depart for Baghdogra with lovely memories of adventure and leisure plus a complementary sovenir by tripsnthrills
Guide
Permit of jungle visit,
Camera & video camera permission

Questions ? Available 24 Hours
Have any questions or need help, contact us at our 24 hour toll free number 1800-270-1447

Community Powered
All trips are powered by a trusted community enabling a unique experience, unlike touristy tours.
tap for LEGAL NOTE
All the above image(s)/creative(s)/iconography & text is owned, licensed or provided by Tripnthrills.