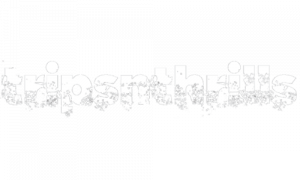 Leh-Ladakh 2019 by Trips n thrills™
More
A reminder that dreamz are meant to be lived
---
On Select Weekends
6 or 7 Days Office Leave Required
Price Starts at ₹ 16,800 – Limited Seats Subject to Availability
Day 1: Manali Arrival | Acclimitization
Check In to the hostel/hotel, freshen up & relax.
➤ Post breakfast head for local sightseeing of Manali.
➤ Places to Visit – Hidimba Temple, Jogni Waterfall, Vashisht Temple, Mall Road.
➤ Dinner followed by a briefing for the next day & overnight sleep.
(230 kms, 9-12 hrs journey)
➤ Wake Up early morning & after breakfast, check out.
➤ Embark on the Leh-Manali Highway which weaves in & out amongst the mighty snow-clad peaks of the western Himalayas over a
stretch of nearly 475 km.
➤ Drive over Rohtang Pass(3970 m) to Lahaul Valley, along the Chandra river to Keylong, the district
headquarters of Lahaul & Spiti.
➤ Drive through Darcha, Patseo, Zingzing Bar & over Baralacha-La(4892 m) pass which is one of the most challenging passes among
other passes on the way to Leh and one can see excellent panoramic views of the high rising/sky touching mountains.
➤ Just on the top of Baralacha-La is a small lake Suraj Tal, the source of river Bhaga surrounded by mountain ranges & gradual
descent down through Killing Sarai to Sarchu.
➤ Overnight stay in camps at Sarchu under million stars.
(250 kms, 7-8 hrs journey)
➤ After breakfast at the campsite, head to Leh.
➤ Once you start, you will instantly be greeted with Gata Loops (21 hairpin bends) at 4669 m. Enroute cross Nakee-La (4739 m) and
then Lachung-La (5065m) just above Brandy bridge.
➤ After a quick lunch at Pang, drive through the plains of the Kyang Chu Thang, which is a
completely flattened straight road extending over 30 km.
➤ On the plains, one has a chance of spotting tiny colonies of Marmots and the wild herds of Kyung – Yak.
➤ After crossing Tanglang-La (5328 m, second highest motorable road in the world), continue
your journey through Upshi, Karu and then finally Leh.
➤ Check-in to the hotel. Overnight at hotel.
Day
Day 4: Leh Local Sightseeing
➤ Wake Up & have breakfast at the hotel.
➤ Post breakfast head for the local sightseeing of Leh.
➤ Places to Visit – Hall of Fame, Shanti Stupa, Leh Palace, Magnetic hills and Pathar Sahib Gurudwara.
➤ Evening free for leisure and acclimatization.
➤ Explore the local Leh Market and some cafes around.
➤ Come back to the hotel by evening.
➤ Dinner & sleep overnight.
Day 5: Leh – Khardung La – Hundar - Nubra Valley
➤ After breakfast in the morning, head to Nubra Valley.
➤ Enroute visit Khardung-La, the highest motorable road in the world at 5359 m.
➤ Nubra Valley is popularly known as Ldorma or the valley of flowers. It is situated to the north of Ladakh between the
Karakoram and Ladakh ranges of the Himalayas.
➤ Check in to the hotel and visit the Sand Dunes(cold deserts of India), take a camel safari
(self-paid).
➤ Visit the Diskit village and the Monastery around.
➤ Come back to the hotel by evening, dinner and sleep overnight.
Day 6: Nubra Valley - Shyok - Pangong Tso (6-7 hrs)
➤ After breakfast at Hundar, start your journey to the famous Pangong Tso lake via the Agham and Shyok villages.
➤ Pangong Tso which is perhaps one of the most amazing lakes in Asia changes its color 4 – 5 times a day.
➤ The Pangong Lake or "lake of the great hollow" is considered as the largest lake in Asia. The water is clearer though salty.
➤ The Crystal clear salty water shines in many shades of blue depending upon its depth. It literally changes shades of sunlight.
➤ With a backdrop of mountains of various hues and colors, it is a sight for the Gods. At an elevation of 4300 meters, the air is cool
even in summers at Ladakh.
➤ Pangong Lake is about 4 km wide on average and at least 136 Km long. The extent of the known portion is, therefore, upwards of 250
square miles (400 sq km)
Day 7: Pangong Tso - Chang-La - Leh City
➤ Wake up early morning with a mesmerizing view of the Lake.
➤ After having breakfast, head back to Leh Via Chang-la(2nd highest motorable road at 5360 m).
➤ Reach by evening time and explore the local market/cafe's since it will the last day in Leh.
➤ Shop something for your friends/relatives back home.
➤ Come back to the hotel by evening.
➤ Dinner and sleep overnight.
Day 8 & 9: Leh – Jispa - Manali - Delhi
➤ Wake up & post breakfast bid farewell to the Leh city.
➤ Depart for Manali.
➤ Overnight halt at Jispa.
➤ Reach Jispa & check in to the camps.
➤ Wake up early morning & post breakfast depart for Manali.
➤ Reach Manali followed by overnight stay.
➤ Depart for Delhi in the morning
Day 0 : Overnight transfer Delhi – Manali
Day 1 : Manali Local Sightseeing. Overnight stay at Manali.
Day 2 : Manali to Sarchu. Overnight stay at Sarchu.
Day 3 : Sarchu to Leh. Overnight stay at Leh
Day 4 : Leh Local Sightseeing
Day 5 : Leh to Nubra via Kargdung-La. Overnight stay at Hunder
Day 6 : Hunder to Pangong Tso. Overnigt stay at Pangong Tso
Day 7 : Pangong to Leh Transfer.Overnight stay at Leh
Day 8 : Leh to Sarchu ,Overnight stay at Kargil Day
Day 9 : Sarchu to Manali
Day 10 : Manali to Delhi

Questions ? Available 24 Hours
Have any questions or need help, contact us at our 24 hour toll free number 1800-270-1447

Community Powered
All trips are powered by a trusted community enabling a unique experience, unlike touristy tours.
tap for LEGAL NOTE
All the above image(s)/creative(s)/iconography & text is owned, licensed or provided by Tripnthrills.