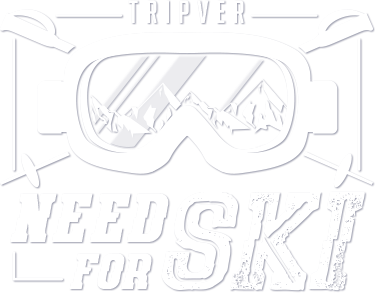 KASHMIR SKIING TRIP
Tap to Know More
If you get a feeling of 'Been There Done That' every-time you see a trip and you are looking for a brand new experience, this tip is for you. The Ski Trip is painstakingly designed as an amalgamated experience of adventure, fun & learning. Set in the picturesque Gulmarg, this 5 day experience is all you need!
---
Tripver Original in January & February | Personalized & Customized trips available for any date.
None or One Day's Office Leave Required
Price Starts at ₹ 9999 – Limited Seats Subject to Availability
Day 1 : Arrival & Acclimatization Day
As soon as you step foot in 'Paradise' we head to Gulamarg. During this 02 hrs journey sink in the snow capped mountains to what is known as the most beautiful valley in the world.  Check in to your rooms for an evening to your leisure. Take this time to absorb the culture & acclimates your body. Still excited to explore and dont wanna sit around ? in that case Tripver Ambassador can always help you with some great plans.
Day 2 : Hang of the Groove
After and early breakfast today head over to the Training Area where the instructors will introduce to the basics of skiing and a few techniques to start with. This is your chance to try your hand at skiing and in case you are already a pro head slant down the hill to enjoy this beautiful snow ride. Wohoo ! Spend the beautiful evening at the local market to enjoy traditional 'Noon Chai' the warming pink buttermilk tea and some fresh bakes.
Lets increase the tempo of the trip today. Right after a light breakfast and a quick recap of the skills you learnt a day before, head out with your ski gear to the snow. Your instructor will take you through the next level of training & in some time your will be  maneuvering slow speed ski, short ski runs and snow plow techniques. As the city lights start to twinkle spend your evening with the local & your travel clan under a starry night and a warm beverage.
Today assemble all your skills and practice skiing on gradual slopes under the watchful eye of your instructor. Fine-tune your technique with every practice gradually. By afternoon head out on the Gulmarg Gondola cable car, known to be highest in the world. Witness some life changing mesmerising views. Retire for the day by the evening into your comfy cozy bed or watch the stars #Onelasttime.
Day 5 : End of an Odyssey
Bidding adieu is hard, but all good things come to an end. After your breakfast take your drop to the Srinagar Airport.  Pass the magical valley for the last time while you feast on the views of the majestic snow clad mountains looking back all the learning and experiences of a lifetime. Miss this trip forever ♾
---
For customized options across 200+ destinations & 25+ countries call 1800-270-1447 (24 Hours)
One or Zero Days Office Leave Required For 4 Day Trip
Limited Seats on Weekends

Questions ? Available 24 Hours
If you have any questions or need help , contact our 24 hour toll free number 1800-270-1447

Quality Controlled & Standardized
Tripver's unique 21 point quality audit check ensures you receive best in class stay & travel.

Community Powered
Trips are co-created by a trusted community enabling unique experiences.
tap for LEGAL NOTE
All the above image(s)/creative(s)/iconography & text is owned or licensed by Community Tripver Private Limited. If any of the above said elements/style is reproduced or copied without prior written permission from Community Tripver Private Limited, necessary legal action will be taken. If you wish to use any of the above works for non-commercial purposes you can write to us at trip@tripver.com, we may grant permission without any commercial clauses.