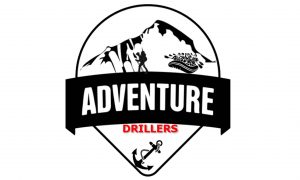 KANATAL AND TEHRI by The Adventure Drillers™
Tap to Know More
Kanatal – there is no 'tal' (lake) in Kantal maybe it is lost somewhere in the dreamy mist
that surrounds this little village or has just vanished into thin air. The locals say that
there was once a lake, but the tal, as they call it, does not exist anymore it all dried up
and gifted us this Himalyan beauty
---
7th June to 9th June
Zero or 1 Days Office Leave Required
Price Starts at ₹ 3999 – Limited Seats Subject to Availability
Hop into the bus with your friends & strangers and get ready to greet the mountains.
Day 2 : Bonjour Mountains!!
Reach the beautiful village Kanatal and admire the awestruck morning!!
Dig in to the breakfast along with the scenic view
Take your camera & tighten up your laces and trek to this beauty Surkanda Devi for a real view for they say : "of all the paths you take in Life make sure a few of them are of dirt and then you see that breathtaking view ".
The best part about Surkanda Devi is you can see the चार धाम through this temple
Post Surkanda Devi get ready for the adventure activities* in your beautiful niche in mountains for that adrenaline rush
*Burma Bridge, Zip Line, Sky Walk, Valley Crossing, Tyre Climbing, Commando Net, Wall Climbing
In the evening when Kantal will be immersed in rosy hues of sunset , there will be bonfire and lots of dance to satisfy that party animal in us.
Day 3 : Adventure in Tehri
Good Morning !!
Its time for some water adventure in Tehri Lake (the Asia's largest man-made lake) – banana ride, jet ski, boating , surfing anything of your choice.
Head back to Delhi in the evening via Rishikesh with lots of pictures, memories and new friends!!
---
One or Zero Days Office Leave Required For 4 Day Trip
Limited Seats on Weekends

Questions ? Available 24 Hours
If you have any questions or need help , contact our 24 hour toll free number 1800-270-1447

Community Powered
Trips are co-created by a trusted community enabling unique experiences.
tap for LEGAL NOTE
All the above image(s)/creative(s)/iconography & text is owned, licensed or provided by KT Adventure & Sports LLP.