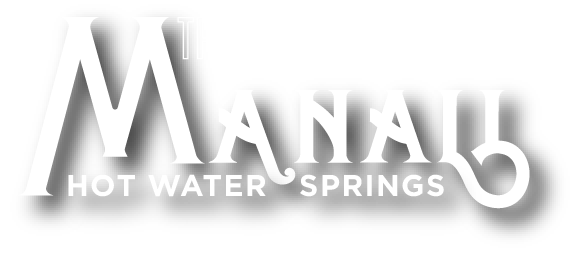 Old-world-vibe of a quintessential Solang hill station coupled with a dash of adventure and ultimate Old Manali cafe crawl scenes!
₹ 9999
New Year Price Including Travel From Delhi
Manali Hot Water Springs
Tap to Know More
Old-world-vibe of a quintessential Solang hill station coupled with a dash of adventure and ultimate Old Manali cafe crawl scenes!
---
Tripver Original on select weekends | Personalized & Customized trips available for any date.
1 or 0 Days Office Leave Required
Price Starts at ₹ 2575– Limited Seats Subject to Availability
With good vibes and exquisite company in addition, we'll begin our Manali trip from Delhi, Hop into comfy buses (or as per selection) post office hours(approx 7pm). Socialize/rejoice through the overnight journey, for the fun has just begun.😁
Note Tripver ensures pit-stops during the journey are safe, and have hygenic washrooms especially for ladies.
Day 2 : Refreshing Manali
Let the beauty of mountain range mesmerise you while having breakfast at HillSide dhaba. Once you reach Manali, hop onto your cab to your Last Mile Ride. Check-in, relax and freshen up, then head out for an instawalk to Old Manali capture refreshing moments😍 Experience the joy of doing nothing while chilling at one of the many quaint cafes Old Manali has to offer or just take leisurely strolls by the stream. Alternatively visit Manu Temple & Club house if that's your thing. In the evening return to your hotel in time for dinner & continue the holiday vibe.
Highlights #OldManaliTripverStyle, Me Time, Cafe Crawl, Board Games
Day 3 : Manali Tripver Style
Start the day with a hearty breakfast and head for the scenic Hadimba Temple. Head for a quick drive to take a scenic trek of about an hour to Jogni Waterfall, worry not for those who wish to skip can meet at the end point of the trek Vashisht Temple, where meanwhile one can visit the famous Vashisht Temple & even take a dip in the hot water sulphur springs(PS: meant to be good for the skin). Spend some time at the Mall Road before you return to the hotel for Dinner. Later, dive into old school board/card games or indulge in a story telling session before hitting the sack.
Highlights Hadimba, Jogni Water Fall, Vashisht Temple & Hot Water Springs
After breakfast pack & stack and spend the day as you like or let us help you make the most of your day today. Depart for Delhi with a dinner stop in between 😇
Highlights Self Explore Or Add On Options
Arrive at Delhi today with bucket loads of trip memories.
Miss this trip forever ! 😫
Total Trip Nights

 4 Nights – however this trip is designed in a way that it starts after office hours on day 1 (usually Friday) and you reach back before office hours on day 5 (usually Tuesday). So technically you need just 0/1 days office leave.

Total Distance

 1200 K.M (Apx)
All

inclusions

,

exclusions

&

prices

are mentioned on the booking page.
We love you, therefore our team of

hospitality professionals, locals

 &

regional experts

have spent thousands of combined hours creating this itinerary.
Unlike others, Tripver™ has its

own network of Local Transportation liaisons

& propitiatory strict

accommodation quality audits

to ensure a seamless experience.
We would

love to help you

out with transit from

anywhere across the world

or

any modifications

that you may need, just call us on 7652-848484 (

24 Hours

| Toll Free) and a trip Patron will assist you.
The itinerary may be modified to accommodate changes in weather and any other factors.
Exclusive trips 👆 curated by your favorite influencers, experts & travel heroes 😎
Your pick the date, you pick your style and we make good things happen ! 🔥
For customized options across 200+ destinations & 25+ countries call 7652-848484 (24 Hours)
One or Zero Days Office Leave Required For 4 Day Trip
Limited Seats on Weekends

Lowest Price Guarantee
Find the same trip at the cheaper price and we will give you a lower price + extra cashbacks ! *

Hassle Free Payments
Instant Bookings & stress-free payment modes including TravelNow PayLater, go on that trip now and pay in easy installments

The Best Support Ever !
Probably the only Online Travel Platform where you can talk to a human ! so go ahead talk to us on 7652-848484, anytime 🙂