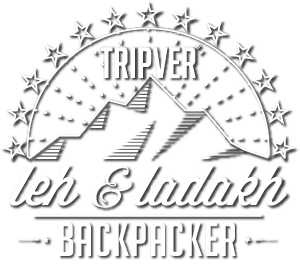 THE ITINERARY TO COVER THE ESSENTIALS OF LEH ON A BUDGET
Three of the five highest motorable passes in the world, with a region touching two borders, the second highest saltwater lake in the world, the second coldest inhabited place in the world, three different terrains, three distinct cultures and five mountain ranges. Tripver to Leh.
Leh & Ladakh Backpacker By Tripver™
More
A backpacking trip curated for individuals who would like to travel to one of the most geographically unique regions in the world. Home to 3 of the 5 world's highest motor-able passes, high altitude deserts, unexampled mountainous saltwater lakes, unique flora & fauna & yes a culture that will leave you mesmerized. The backpacker itinerary covers Manali, Rohtang, Keylong, Jispa, Zingzingbar, Barachala, Sarchu, Pang, More Plains, Tangala, Upshi, Karu, Leh Town, Zanskar, Chang La, Dubruk, Tangste, Pangong Tso, Khardung La & more.
---
Available on select weekends from June to October | Pay only 2000 During ⚡ Sale
5 to 6 Days Office Leave Required
Limited Seats Only

With good vibes and beauty to boot, we'll start our Leh Road Trip from Delhi, Hop in to comfortable AC Volvo after office hours (around 7 PM). Meet co travelers, say hi and socialise during the overnight chilled out journey.
Note If you are arriving at Delhi from other cities a Tripver curator will help you plan the perfect transit, call us on 1800-270-1447 and ask for help 🙂
Arrive in Manali and check in to your accommodation. This is a chilled-out day with heaps of free time to play, explore & try mouth-watering delicacies on The Tripver™ Old Manali Cafe Crawl. You may even head to the hot spring at Vashishtha, chill by Beas river or Paraglide at Solang. In case you have forgotten something, you can stroll down the mall road and stock up for the journey ahead. At night make sure you attend our acclimatization & safe travel knowledge session by experts.
Highlights Tripver™ Cafe Crawl, Knowledge Sessions, Nature Walks & More.
Today marks the beginning of two days of driving through the holy grail of mountain roads. We set out early morning from our hotel and by breakfast we have crossed the famous Rohtang Pass. This road is surrounded by panoramic views and so many waterfalls that you soon lose count. By evening we arrive at Sarchu / Jispa (weather permitting) where your swiss camps under a magical starlit sky are ready with much needed hot dinner.
Highlights Rohtang Pass (13050 Ft), Khagling (Lahul Valley), Keylong, Zingzing Bar (14009 Ft), Baralacha La (16043 Ft) & More
A good night's rest & breakfast will prep you for another epic drive. Just when you think the view along the road can't get better, the shape shifting horizon will prove you wrong. From More plains to Taglang La Pass, today is akin to a fantasy. By evening you will get the first glimpse of Leh just after Karu, as the sun sets, treat yourself to a happy dinner and soon dive into your cozy beds for a well deserved rest.
Highlights More Plains (Avg Elev. 15748 Ft), Taglang La (17480 Ft), Karu, Epic Views & More.
Today, fresh breeze from the Indus and the chirping of the mountain birds will wash away the fatigue of the long road trip. The Tripver captain will start your day with breakfast, walk down the streets of the old-town dotted with hidden bakeries after you grab a bite our Local Leh drivers will be waiting to show you around their town. By early evening we would have visited all the highlights of this magical ancient town and a lunch break. In the evening you may hop around the town enjoying quaint cafes & old bazaars.
Highlights Breakfast Walk, Shanti Stupa, Magnetic Hill, Zanskar Confluence, Leh Palace, Patthar Sahib, Army War Museum, Leh-Kargil Road & more
Wake up early or lazy it's your choice today as this day is for you to explore on your own way if your excitement is rising with days passing check out a few places around Leh town that you might wanna cover pick up a mountain bike or cruise with a Royal Enfield from a nearby bike rental place and go riding a few km outside the town or just relax and settle with the Leh vibe, explore the nearby markets, experience Tibetian culture while strolling in the quiet streets of Leh, munch on to some Ladakhi street food in the evening or chill at the amazing cafes all around the Leh Market, finish your day with preparing for Pangong as it's next !.
Highlights Self Exploration & Leh Town
Day 7 : The Pangong Dream
After breakfast, we head out towards stuff that dreams are made of ! The unreal blue colors of the Pangong welcome us as much as our swiss campsite near the Lake, spend the evening just awestruck with the beauty or take a walk to the tiny cafes serving steaming momos. After an early dinner spend the evening with your travel buddies listening to music in the backdrop of a majestic 'moonrise' or just counting stars (unlike anything else)
Highlights Karu, Tangste, Pangong Lake, 3 Idiots Cafe, Stargazing, Moonrise & Pangong Swiss Camps & More
The Captain will take the early risers for an #Insta walk along the coast of Pangong Tso. Shortly after breakfast, we will head back to Leh town through Chang-La Pass where we can have a quick break to soup up on Maggi ! We stop by at the Thicksey Monastery & Rancho School and by late afternoon we can retire at our rooms and the ones with high energy levels can explore the town and its markets. For dinner head out to a Tripver™ Select Cafe for an authentic Wood Fired Pizza, it can't get better than this ! Spend the night chilling with your travel buddies and making merry.
Highlights Chang La Pass (17,590 feet), Thicksey Monastery, Rancho School, Changspa Road, Wood Fired Pizza & More
Everyone needs some 'Me Time' and this day is exactly for that. Spend your day at your leisure eating, reading a book by the mountain-side or river rafting in the Indus. By late afternoon gear up for your drive back. Since your body is now acclimatized to high altitude, your Ladakhi Driver will drive you across to Manali, an overnight journey with a halt for dinner at Upshi. The night drive is amazing as you feel moon and the stars move along with you
Highlights Me Time, Rafting, Chilling, Overnight Drive & More
In the morning you will witness the most dynamic sunrises ever over the valley, we will have a quick breakfast break around Keylong. We reach Manali by early noon where you can grab lunch at some cafe and chill. Optionally (additional cost) you may choose to stay an additional night in Manali, else by evening Volvo buses will be ready to take you across to Delhi comfortably. Arrive at Delhi early next morning, nothing will ever be the same anymore after this life changing experience. Miss this trip forever !
Total Nights

 10 Nights – however this trip is designed in a way that it starts after office hours on day 1 and you reach back before office hours on day 11. So technically you need just 5 days office leave.

Total Distance

 2800 K.M (Apx)
All

inclusions

,

exclusions

&

prices

are mentioned on the booking page.
We love you, therefore our team of

hospitality professionals, locals

 &

regional experts

have spent thousands of combined hours creating this itinerary.
Unlike others, Tripver™ has its

own network of Local Transportation liaisons

& propitiatory strict

accommodation quality audits

to ensure a seamless experience.
We would

love to help you

out with transit from

anywhere across the world

or

any modifications

that you may need, just call us on 1800-270-1447 (

24 Hours

| Toll Free) and a trip curator will assist you.
The itinerary may be modified to accommodate changes in weather and any other factors.
Epic Trips 👆 curated by your favorite influencers, experts & travel heroes 😎 Low Prices
Dates Available
May 29 to Jun 8 | Jun 6 to Jun 16 | Jun 12 to Jun 22 | Jun 20 to Jun 30 | Jun 26 to Jul 6 | Jul 4 to Jul 14 | Jul 10 to Jul 20 | Jul 18 to Jul 28 | Jul 24 to Aug 3 | Aug 1 to Aug 11 | Aug 7 to Aug 17 | Aug 15 to To Aug 25 | Aug 21 to Aug 31 | Aug 29 to Sep 8 | Sep 4 to Sep 14 | Sep 12 to Sep 22 | Sep 18 to Sep 28 | Sep 26 to Oct 6
For customized options across 200+ destinations & 25+ countries call 1800-270-1447 (24 Hours)
5 or 6 Days Office Leave Required For 11 Day Trip
Limited Seats Only

Lowest Price Guarantee
Find the same trip at the cheaper price and we will give you a lower price + extra cashbacks ! *

Hassle Free Payments
Instant Bookings & stress-free payment modes including TravelNow PayLater, go on that trip now and pay in easy installments

The Best Support Ever !
Probably the only Online Travel Platform where you can talk to a human ! so go ahead talk to us on 1800-270-1447, anytime 🙂