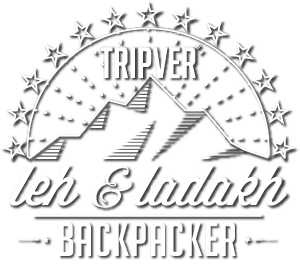 BASICS OF LEH ON A BUDGET
Two high motorable passes in the world, with a region touching two borders, the second highest saltwater lake in the world, the second coldest inhabited place in the world, three different terrains, three distinct cultures and five mountain ranges. Tripver to Leh.
Leh Basics By Tripver™
---
Available on select weekends
5 to 6 Days Office Leave Required
Limited Seats Only
More
An explorer centrist trip curated for individuals who would like to explore one of the most geographically unique regions in the world. Home to 3 of the 5 world's highest motor-able passes, high altitude deserts, unexampled mountainous saltwater lakes, unique flora & fauna & yes a culture that will leave you mesmerized. The explorer itinerary covers Manali, Rohtang, Keylong, Jispa, Zingzingbar, Barachala, Sarchu, Pang, More Plains, Tangala, Upshi, Karu, Leh Town, Zanskar, Chang La, Dubruk, Tangste, Pangong Tso, Khardung La, Pullu, Nubra Valley, Diskit, Hunder & more.

Day 1 : Silk Route & Khardungla
The trip will start from Tripver's designated pick-up point. We start the day early and will be driving through the same tracks that formed a part of the Ancient Silk Route. Crossing through the mighty Khardungla Pass (We pause here for quick Instagrams & a sip to tea at the army canteen) we reach the Nubra valley. Your swiss tents will be waiting for your arrival, after a power nap you can head out to the Sand-Dunes for a Bactrian Camel ride, high altitude dune bashing or just relax. Let's make the day even better with a warm bonfire, a round of happy reminiscent games followed by dinner.
Highlights Khardungla Pass (18,379 Feet), Army Canteen, Diskit Monastery, Hunder Dunes, Bonfire Evening, Nubra Swiss Camps, Pullu & more.
Day 2 : The Pangong Dream
After breakfast, we head out towards stuff that dreams are made of ! The drive today is along the Shyok River (weather permitting) an extraordinarily beautiful terrain. The unreal blue colours of the Pangong welcome us as much as our swiss campsite near the Lake, spend the evening just awestruck with the beauty or take a walk to the tiny cafes serving steaming momos. After an early dinner spend the evening with your travel buddies listening to music in the backdrop of a majestic 'moonrise' or just counting stars (unlike anything else)
Highlights Durbuk, Shyok, Agam, Tangste, Pangong Lake, 3 Idiots Cafe, Stargazing, Moonrise & Pangong Swiss Camps & More
The Captain will take the early risers for an #Insta walk along the coast of Pangong Tso. Shortly after breakfast, we will head back to Leh town through Chang-La Pass where we can have a quick break to soup up on Maggi ! By later afternoon you will be dropped back at Leh Town. Miss this trip forever.
Highlights Chnag La Pass (17,590 feet), Thicksey Monastery, Rancho School, Changspa Road & More
Total Nights

5 Nights – however this trip is designed in a way that you need  just 3 days office leave.

Total Distance

 1100 K.M (Apx)
All

inclusions

,

exclusions

&

prices

are mentioned on the booking page.
We love you, therefore our team of

hospitality professionals, locals

 &

regional experts

have spent thousands of combined hours creating this itinerary.
Unlike others, Tripver™ has its

own network of Local Transportation liaisons

& propitiatory strict

accommodation quality audits

to ensure a seamless experience.
We would

love to help you

out with transit from

anywhere across the world

or

any modifications

that you may need, just call us on 7652-84-84-84 (

24 Hours

) and a trip curator will assist you.
The itinerary may be modified to accommodate changes in weather and any other factors.
Exclusive trips 👆 curated by your favorite influencers, experts & travel heroes 😎
For customized options across 200+ destinations & 25+ countries call 7652 848484 (24 Hours)

Highest Safety & Quality
Our safety standards are far superior than anyone else, do you want a lower price or safety ? your choice

Hassle Free Payments
Instant Bookings & stress-free payment modes including TravelNow PayLater

The Best Support Ever !
The only Online Travel Platform where you can talk to a human !talk to us on 7652 848484, anytime 🙂