Ecstatic Tirthan Valley
Tirthan Valley by Kanjoos Traveller™
Tap to Know More
Jibhi is a little-known village in the Banjar Valley or Tirthan Valley of Himachal Pradesh. The drive through this highway is extremely scenic with the river, Beas flowing along the gigantic Himalayan ranges which provide for some breathtaking views. This drive alone could be worth the entire journey.
---
On Select Weekends
Zero or 1 Days Office Leave Required
Price Starts at ₹ 5999 – Limited Seats Subject to Availability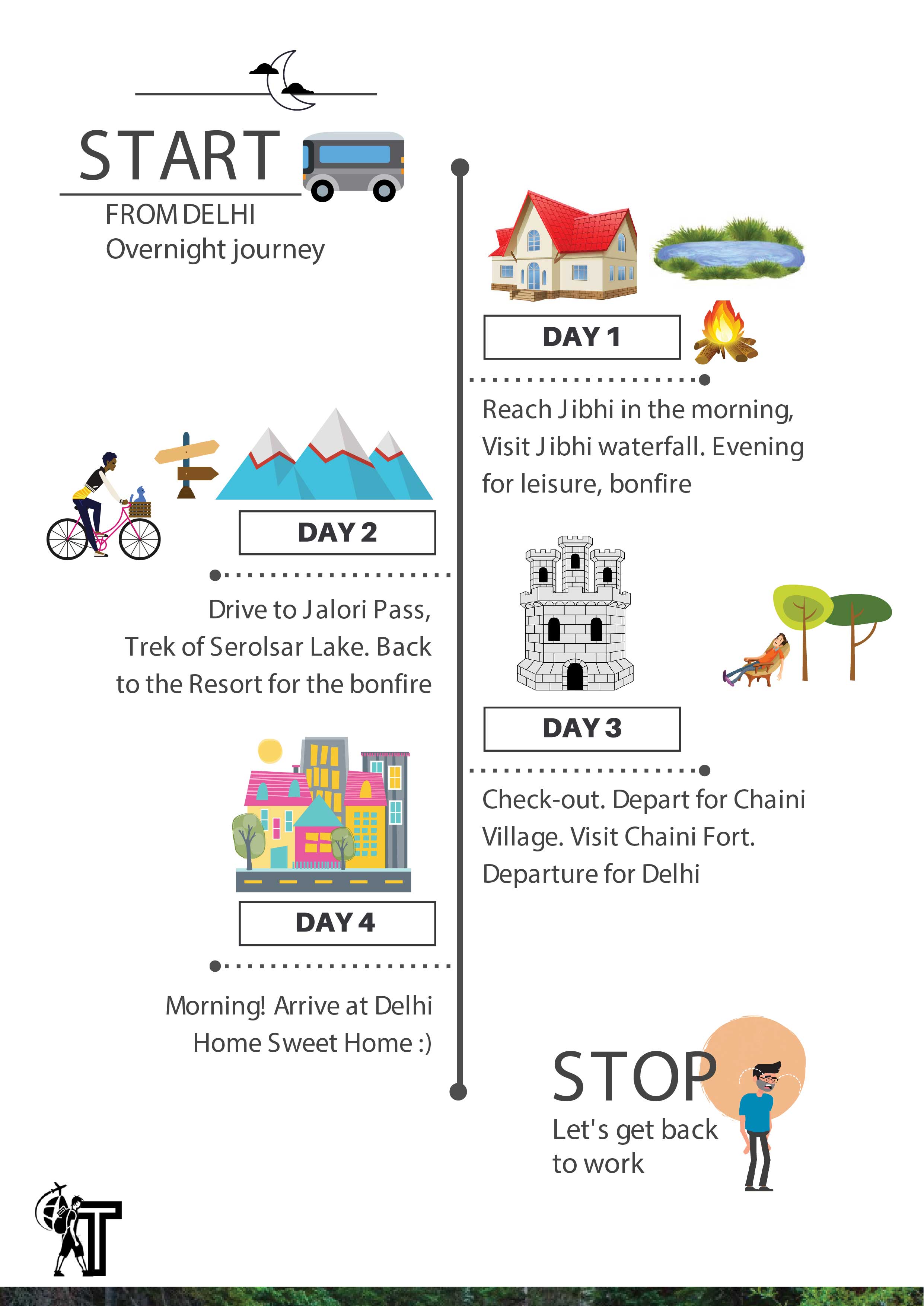 ---
One or Zero Days Office Leave Required For 4 Day Trip
Limited Seats on Weekends

Questions ? Available 24 Hours
If you have any questions or need help , contact our 24 hour toll free number 1800-270-1447

Community Powered
Trips are co-created by a trusted community enabling unique experiences.
tap for LEGAL NOTE
All the above image(s)/creative(s)/iconography & text is owned, licensed or provided by KT Adventure & Sports LLP.