 A Trip to Salvation and More
Kasol & Tosh by Kanjoos Traveller™
Tap to Know More
Indulge your visual senses as you take on the Tosh valley trek, a trail that will take you across the periphery of the mighty Himalayas. A village at the end of the Parvati Valley in Himachal Pradesh, Tosh is situated at a height of 7,874ft and leads to the beautiful Pin Parvati Pass. The Tosh River here is an offshoot of the Parvati River, which suckles into the main river at Pulga.
---
On Select Weekends
Zero or 1 Days Office Leave Required
Price Starts at ₹ 5999 – Limited Seats Subject to Availability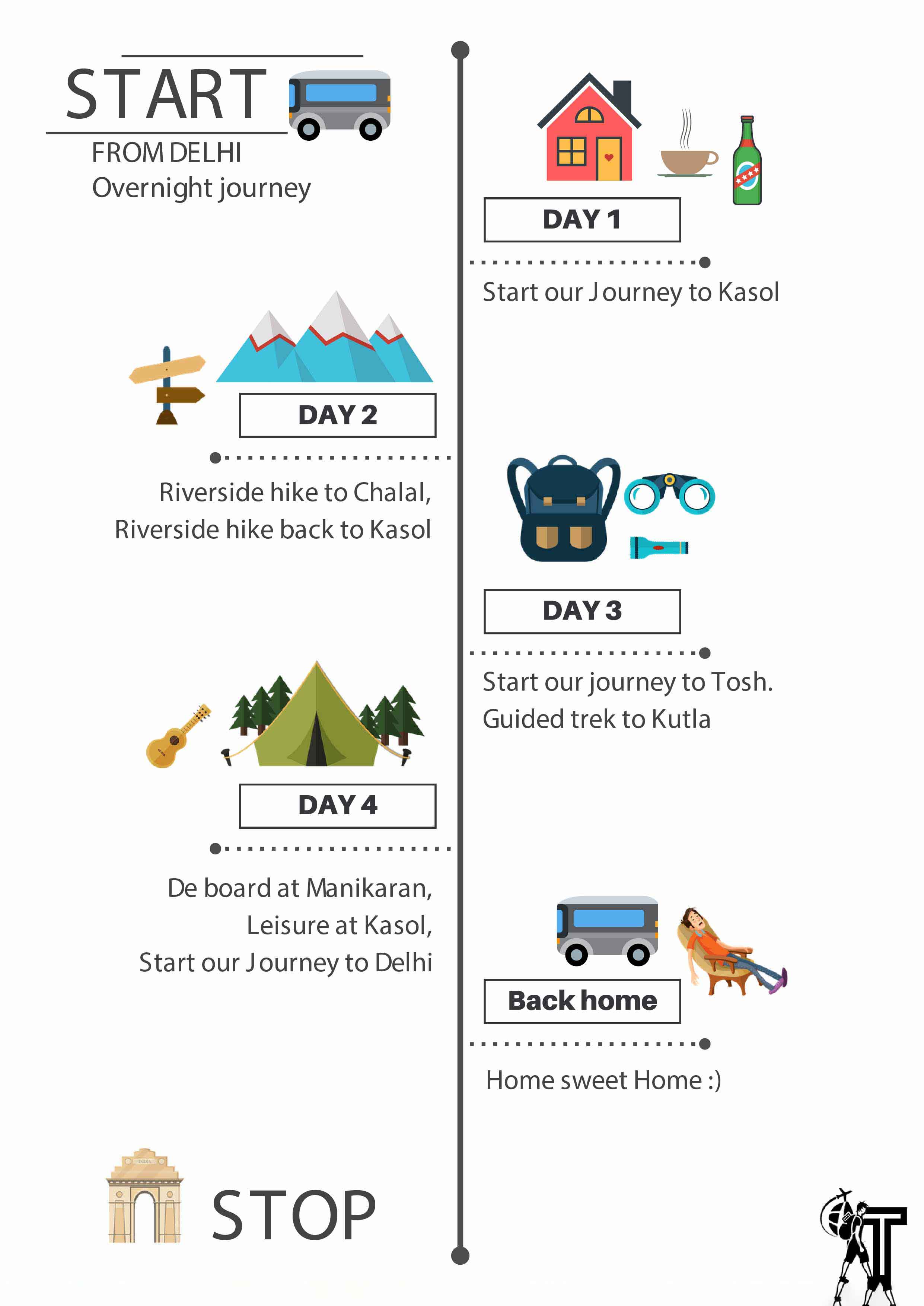 ---
One or Zero Days Office Leave Required For 4 Day Trip
Limited Seats on Weekends

Questions ? Available 24 Hours
If you have any questions or need help , contact our 24 hour toll free number 1800-270-1447

Community Powered
Trips are co-created by a trusted community enabling unique experiences.
tap for LEGAL NOTE
All the above image(s)/creative(s)/iconography & text is owned, licensed or provided by KT Adventure & Sports LLP.