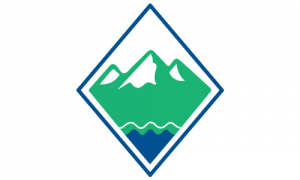 ChaloHoppo™ to an Unorthodox Sikkim
More
In a state where the most difficult terrains have been tamed and homestays are as common as rhododendron flowers in spring, can one still find places that can be termed offbeat and experiences that are handpicked? Come and find out. Let's avoid the word offbeat and simply describe this journey as an unorthodox tour of Sikkim. The perfect balance between ensuring that stunning places which have a heavy tourist footfall aren't missed, but there are enough punctuations where you will be left alone at the behest of nature.
---
On Select Weekends
6 or 7 Days Office Leave Required
Price Starts at ₹ 30,000 – Limited Seats Subject to Availability
Day 1: A little village called Lingtam
You probably haven't heard of this little village that used to be a hub of activity during the days of the old silk route. What you see today and frequented by tourists, the 'Zuluk' loops didn't exist back then. But Sikkimese traders from all over used to come down to Lingtam with their donkeys and halt at this place for the night, before beginning their journey up the steep mountains, their burdens carried by their beasts.
As the elders of Lingtam recall, the concept of homestays existed even then as the people of Lingtam would host them for the night, feeding them copious amounts of 'chang' (millet beer) and other Bhutia delicacies.
You will walk into the subtropical piece of historical land and the hospitality of the homestay hosts shouldn't surprise you. This is not the usual way one enters Sikkim, but nothing is usual about this itinerary as you will find out.
Today you rest in the homestay surrounded by a thick forest and secluded from the town by a gushing stream. The homestay is only accessible by foot and it can be spotted only by those who like venturing into the unknown.
Overnight at Dhungkar homestay.
Day 2 : Your very own Lingtam
There are ample opportunities to walk around, hike up the mountains or even try learning traditional recipes at the homestay.
Day 3 : A drive to Gangtok
After breakfast and bidding farewell to our hosts, it's time to drive up the old silk route, passing numerous army units, including the one at Zuluk. This is the photographs that you may have seen a thousand times on the internet, the endless turns. How many? Perhaps you can count it for yourself? The beauty of the road and the drive becomes more evident and stark as you drive up from 5000 feet to 11,000 feet and more. At approximately 11,200 feet you get a really comprehensive view of the loops unless the weather gods are against your wishes. Temperature changes drastically so do the vegetation shifting from Sal trees to pine trees.  Today we stopover at Gnathang valley, an erstwhile Tibetan yak herder's village at 13,500 feet. Depending on which season one goes there Gnathang presents itself in different shades. There are chances of catching some snow in the valley. In any case, biting cold and delicious hot food await us at Gnathang. The beautiful Tsongmo lake and the other beauties of East Sikkim, including Baba Mandir will come after this as we drive to Gangtok. We end the day by visiting the famous MG marg in Gangtok and exploring the vibrant streets and going to some uber cool cafes.
Day 4 : A long day in Gangtok
You have to walk in Gangtok. You got to be clear on this before you book your trip. Why? Because it is simply better.  From the Palace Ridge Road via the Cottage Industries School where one can view traditional wood carving, carpet, and textile weaving and even find items of interest to take away as souvenirs. Moving onto the Flower Exhibit Centre renowned for its cymbidium orchids after this visit Tsuklakhang Royal Chapel on the Palace Compound now homes to over 70 younger monks preparing for their higher education in Nyingma Buddhist studies. TheTsuklakhang Trust which was created by Chogyal Wangchuk Namgyal sponsors all of these boys, many of whom come from poor families, giving them not only a place to live and a traditional monastic education but even sends them for "Sheda" studies and on to other monasteries as monks and teachers upon their graduation. Proceed for a Tour of the Namgyal Institute of Tibetology and Dro-DrulChorten via the Gangtok Ropeway. The Ropeway isn't the best but definitely worth a ride especially if you haven't experienced one before. In the evening,  we can walk down the Development area road and while away time at the Rachna bookstore and then visit the Backpackers travel cafe. Phew! Long day huh.
Amidst deep valleys and lush forests of the Himalayas lies Dzongu, an almost virgin territory with a scanty population of Sikkim's native inhabitants, the Lepchas. In between these dense jungles and gorges cut by glacial streams rests the beautiful property accessible only on foot or aboard a 4 by 4 vehicle. Munlom resort is your home for the next 2 days.
Dzongu in North Sikkim, as the locals believe, can be described as a path to heavenly land. That it comes under the newly declared world heritage site of Kanchendzonga National park only validates the spiritual, cultural and natural significance of Dzongu.
Today have lunch and explore the village on foot.
Day 6 : More Dzongu with hot spring, beach and Chi
After breakfast, today it is time to beat the cold and in the most natural way possible. A natural hot spring awaits you. The drive from the resort to this spring will be a pretty on and one that cannot be left alone without a conversation about how important electricity is necessary for a modern city to survive and the equal significance of river trouts for traditions to survive. Apart from looking down at the deep gorges that the river Rongyong has cut its way through, every now and then some fantastic bird with iridescent plumes would surely fly across the windshield. Eventually, we will come across Mantam beach. It's not usual to hear of a beach in the upper Himalayas, is it? The story of this beach like the story of most things beautiful is a painful one. While the team prepares for a little picnic which, not long ago used to be Mantam village, now submerged, we will tell you the story of Mantam mayhem. No, it isn't eerie, just a story that will act as a reminder to humans to stop pushing the limits of nature. A hot water spring bath and lots of chi (millet beer) later we can watch the sunset before returning to the comfortable beds at Munlom. Tonight is about a night of revelry since it is the last and no stone shall be left unturned to make it a memorable one.
Post breakfast at Dzongu, we depart for the airport. Driving time approx. 5 hrs
Duration: 6 Nights | 7 Days
Homestays in lesser known valleys and resorts overlooking crispy clouds would shelter you during this tour. From tasting authentic Bhutia, Lepcha and Nepali cuisine, to experimenting with varieties of organically brewed variations of beers and wines, this tour of Sikkim can compel those who may have already seen Sikkim come back for a renewed perspective. 

The journey starts from the capital of modern-day Sikkim at 5500 feet, taking you as high as 13500 feet to Gnathang valley, erstwhile home to Tibetan Yak herders, circling down the silk route through the Jalepla (mountain pass) to come down to a more tropical Lingtham crisscrossed by gushing streams till you enter South Sikkim and end the journey in a homestay whose large windows give you the majestic view of Mount Kanchenjunga.

Questions ? Available 24 Hours
Have any questions or need help, contact us at our 24 hour toll free number 1800-270-1447

Community Powered
All trips are powered by a trusted community enabling a unique experience, unlike touristy tours.
tap for LEGAL NOTE
All the above image(s)/creative(s)/iconography & text is owned, licensed or provided by ChaloHoppo