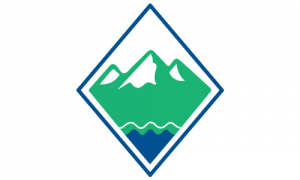 ChaloHoppo™ to a Wet & Wild Meghalaya
---
On Select Weekends
6 or 7 Days Office Leave Required
Price Starts at ₹ 27,500 – Limited Seats Subject to Availability
Day 1: To an authentic Meghalayan village
Mawphanlur can be described as the most multi-dimensional place for leisure seekers. It just engulfs you in all its simplicity. The minimalism of the place with three simple cottages, one kitchen area and dining set up is a perfect example of letting nature do what it does best, mesmerise people. They have also thrown in a few kayaks and pedal boats in one of the many ponds where family, friends and even enemies can relax and chill over still waters. If you aren't someone who enjoys water then just take a walk around the village guided by the faint sound of cattle bells. If you are into photography or have been waiting to try your hand at poetry and enjoy diving into nostalgia, you might want to stay back forever. Mawphanlur is one of those frames that you see hanging by people's walls and you get to enter that frame.
Day 2 : Lunching on Asia's second largest river island
If visiting a river beach only discovered as late as 1996 by a bunch of meandering school boys, sounds fun to you, then you are in for a real treat. This river island, ostensibly the second largest in Asia has much more to offer besides the aura of it being an island with barely 11 huts. It has three amazing waterfalls! We will be hiking to one of them. We drive to this island after breakfast and head for a hike to Kshaid Weinia (waterfall). After lunch, we drive to a village(Mawlyngbna) where once dinosaurs walked. For today, you only need to know this much.
Hike duration: 45 minutes one way for slow walkers
Hike difficulty: Easy (it's a walk across meadows)
Total drive time from Mawphanlur to Nongkhnum island will be 1 hour
Total drive time from Nongkhnum to Mawlyngbna will be 4 hours.
Day 3 : A day full of adventure- river canyoning
To describe this destination, we have come up with an analogy, see if it makes sense to you. If you grew up in Mawlyngbna, you would never need an adventure park in your life and we say this because of the river canyoning activity that the river in Mawlyngbna offers! Beyond canyoning, the village is filled with serene spots in the jungle and some interesting fossils. Mawlyngbna is our favourite summer/ monsoon retreat.  River canyoning your way to the 'Um kha koi reservoir will be the highlight of the day. Jumping off rocks, crawling, scrambling, sliding over others, basically trekking over the river's route is what river is canyoning is all about. Once the canyoning is over, get your kayak and relax over the still waters, then go ziplining, and if you have energy left then dive into the waters of the Um kha koi. A small trek to Lew Luri Lura will start the day. According to local folklore, Lew Luri Lura was a marketplace for animals thousands of years back, during a time when animals could speak. The depressions are believed to be footprints of the large animals.
P.S. One doesn't have to be a swimmer to participate in this activity. Unless someone has a phobia of water the activity can be enjoyed by everyone.
Overnight stay at Mawlyngbna Camp/ Cottages
Day 4 : A trek to remember - walking over living root bridges
This is a big day. We need to wake up early. After breakfast drive to Tyrna village, the start of the famous Double Decker living root bridges trek. On the way, the guide will try and let you pluck some local fruits that grow during that season if you wish(we take permission from the villagers before plucking anything and even compensate them for it). This trek is nothing like a typical trek as you need to climb down a staircase, similar to walking from the top floor of a 100 storey building. Your knees will start to give in and you may find your thighs shaking and you will be drenched in your sweat but you will recover every drop of that sweat when you reach your destination. After you reach the end of the stairs and finally see the Double Decker living root bridge, take a dip and freshen up. Because there is another trek(the next day) to go! This one will lead us to the Rainbow Falls. Trust us, if you need to hit the gym right away because you think you can't handle this. Do that. You don't want to miss this.
P.S. We will be only carrying a small backpack for the 2 days that we will be staying down in the village below. Specific instruction regarding the same will be given once you sign up for the trip.
Overnight at a homestay in Nongriat village.
Day 5 : A day spent in a tropical paradise
Waking up early(6 am) will ensure that you get to spend quality time near the Double Decker living root bridges before day trekkers start pouring in while getting a natural fish pedicure at the pool in front of the bridges. Ideally by 8 am, you should start the trek back to Rainbow Falls. This trek is more akin to a trek on a rugged stony trail. This takes an hour from the homestay(which is near the Double Decker living root bridges). Come back in time for a swim in the pool in front of the Double Decker bridge before heading back to the homestay. A packed lunch will be had near Rainbow Falls.
Overnight at a homestay in Nongriat village.
Day 6 : The last trek and a musical evening in Cherrapunjee
Today we need to head back up to the top where our vehicle awaits to what would be now considered a luxury. Beds in a hand picked resort! yes! The ascend can take up to 2.5 hours. Upon reaching your resort give yourself the well-deserved rest and sleep. Time to put on your rock concert clothes in the evening as our dear friends and talented musicians belt out some classic rock!
Band profile: We will be joined by two amazing guys Tenny Gregory and Banpynshai Thabah or Tenny and Boi as they are called.
They came into our lives on 31st December 2016, when we were welcoming the new year in Cherrapunji.
A night of relentless jamming with these boys made us realise the dedication these folks have towards music. All they know is music.
Tenny and Boi aren't well to do, in fact, Tenny is a mason laying bricks and works in a construction site of sorts, but if you speak to him, you will find him no less intriguing than a learned philosopher. Boi is quiet and the only language he speaks is music.
All 157 campers at Ziro met them, interacted with them and lauded their skills. They were the shining light in our campsite at Ziro festival this year and they did the same at NH7 weekender's ChaloHoppo camps as well. We are giving them one more opportunity and we need your support.
They don't know how to earn money with music, but they sustain their music on the tips they get when people like their music. They use it to invest in small things like mics, guitars etc.
When you hear them play, show some love in the tip box kept in front of them.
Overnight in a handpicked resort in Cherrapunjee (Sohra).
Day 7 : Bidding Northeast India adieu
Drive to Guwahati post lunch and bid goodbye to the Northeast, but only until your next visit. For those who wish to visit Shillong and other places around can extend their stay by a day and we will assist them in arranging for the same.
Duration: 6 Nights | 7 Days
Twin Sharing Basis
Multiple Dates Available

Questions ? Available 24 Hours
Have any questions or need help, contact us at our 24 hour toll free number 1800-270-1447

Community Powered
All trips are powered by a trusted community enabling a unique experience, unlike touristy tours.
tap for LEGAL NOTE
All the above image(s)/creative(s)/iconography & text is owned, licensed or provided by ChaloHoppo