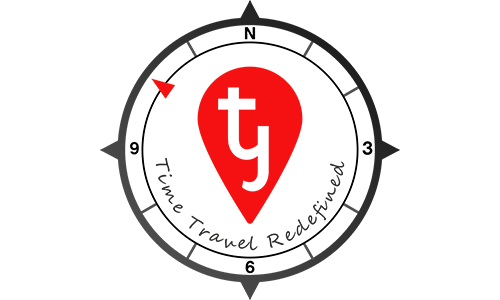 Jaisalmer – The Battle of Glory By Tour Yeah™
---
On Select Weekends
Zero or 1 Office Leave Required
Price Starts at ₹ 4500– Limited Seats Subject to Availability
Day 1: Padharo Mhaare Des!
Say Hello to your vacation! Start your journey from the beautiful pink city, Jaipur. Mingle with your to-be #travelbuddies and share your stories. A beautiful road trip to the golden city, Jaisalmer has just begun.
Travelling from some other city?
Don't worry. We are just a call away. How about spending a few minutes with the travel curator to design a mutual map for easy travelling?
Sounds like a plan!
Day 2: Sunrise in the Thar
Good Morning #enthucutlets! Dozed off at night, isn't it?
Well, you have reached the blue city An early pitstop for tea and breakfast whilst the sunrise awaits you. Stretch yourselves and freshen up. Reach the campsite post lunch, check in and recharge yourselves until evening. Witness a beautiful sunset followed by camel safari and jeep dune bashing (optional). Laze around later in the evening with folk music and dance followed by a Rajasthani dinner.
What to look out for?
En route sunrise and breakfast, Folk Dance & Music with local cuisine for dinner, Camel Safari , Jeep Dune Bashing (optional)
Day 3: The Battle of Glory
Wake up in the middle of the desert and brace yourself for a long day. Post breakfast, head towards the haunted village, Kuldhara. Be picture ready as you explore the ruins in this haunted village. Now we drive down to witness the ruins of Indo-Pakistani War of 1971, fought between assaulting Pakistani forces and Indian defenders at the Indian border post of Longewala, in the Thar Desert of Rajasthan state in India. Pitstop for lunch at Ramgarh.
Loved Jeep Dune Bashing? Head out for some more!
What to look out for?
Haunted Village and Longewala Battle Field, War Memorial, War Ruins, Trench, Video Presentation
Day 4: Sonar Quila sight seeing
An early start post breakfast and check-out, Up next in pipeline is a visit to Jaisalmer Fort, also the only fort which is home to commoners. Spend some #metime after a guided tour. Indulge yourselves in the beautiful market aligned with the fort. At the evening sets-in, head back to your camps and relax for sometime. Bid adieu to the wonderful Thar, and head back to Jaipur keeping all the memories in your kitty.
What to look out for?
Jaisalmer Fort

Questions ? Available 24 Hours
Have any questions or need help, contact us at our 24 hour toll free number 1800-270-1447

Community Powered
All trips are powered by a trusted community enabling a unique experience, unlike touristy tours.
tap for LEGAL NOTE
All the above image(s)/creative(s)/iconography & text is owned, licensed or provided by Tour Yeah