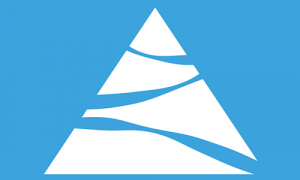 PRASHAR LAKE TREK by Trek Trails™
More
Prashar Prashar Lake trek is one of the most beautiful weekend treks. Since it provides breath-taking panoramic views of various Himalayan ranges, it makes this trek stand out from the rest. One can clearly see Dhauladhar range, mountain ranges of Kinnaur and Shimla from the top. Prashar Lake is named after the sage Prashar who meditated here in ancient times.
---
on Select Weekends
Zero or 1 Days Office Leave Required
Price Starts at ₹ 2750 – Limited Seats Subject to Availability
DAY 1: MANDI – BAGGI – KANDALU - PRASHAR LAKE
MANDI – BAGGI – KANDALU BY SHARED CABS (1.5 HOURS) AND TREK FROM KANDALU TO PRASHAR LAKE (7 KMS OR 5 HOURS)
We arrange pickup from Mandi bus stand at 06:30 AM. From Mandi, it is a 1.5 hours' drive until Kandalu village. It is located at 45 kms from Mandi. On the way we pass besides IIT Mandi at Kamand, then Baggi, which is another starting point for this trek and finally to Kandalu. We take a brief halt 1 hour for refreshments at Kandalu. Kandalu at an altitude of 1900 metres is a small point with couple of cafes. Trek starts by 10 AM and it generally takes around 4-6 hours to reach lake.  First half of the trek is a bit steep and moves through the forest, which is rich with Pine, Oaks, Rhododendrons trees and few shurbs. During winters i.e. from January to mid of March, Rhododendrons are in full bloom with red coloured flowers.  After walking through forest trail of four kms, trail inclination turns gradual. Post that, views start to open up and one starts to get the sight of snow-capped Himalayan ranges with Shimla towards the east, Kinnaur and Rohtang Pass to the north and Dhauladhar range towards the west. We ascend until an altitude of 2700 metres after which it is mostly flat. Last 2 kms of the trek is the easiest.  Sight of awe-inspiring Prashar Lake with mysterious island surely removes all the tiredness of trek. Prashar Lake is located at an altitude of 2750 metres above sea level.  Interested people can visit the temple or stroll near the lake. As per belief of locals, one must take a walk around the lake in clockwise manner.  Since NGT and Temple committee has put a ban on camping at Prashar since early 2018, we provide stay in form of temple rooms in lake premises. These are big rooms, which can accommodate 5-6 people. There are separate rooms for boys and girls. We provide beddings and sleeping bags.

7 kms
Easy Forest trail
Temple rooms at Prashar Lake premesis
2750 metres
Day 2: PRASHAR LAKE - KANDALU - MANDI
TREK FROM PRASHAR LAKE TO KANDALU (7 KMS OR 4 HOURS) AND DRIVE OF 45 KMS FROM KANDALU TO MANDI (1.5 HOURS)
Day starts with tea at 6:30 AM. It is worth the efforts to wake up during dawn time at Prashar as it generally provides beautiful views of all the peaks. If time and weather permits, our trek lead provides a brief session of Yoga and meditation with majestic views in backdrop.  After that, Trek Lead gives a demo on tent pitching, choosing a campsite in case one needs to trek solo in future, packing and unpacking the tents, how to pack sleeping bags etc.  Trek starts by 10 AM from Prashar Lake towards Kandalu village. We choose the same route as we used on previous day while ascending. This is a comparatively easier day as we descend 975 metres through dense forest. It is hike of 7 kms that can take 3-4 hours.  Post the trek, we move in pre-arranged cabs from Kandalu village towards Mandi bus stand. A final briefing, and thanks note mark the end of this 2-days refreshing journey..
7 kms
Easy Forest trail
2750 metres
Day 3: KARERI VILLAGE - DHARAMSHALA
13 KMS TREK FROM KARERI LAKE – KARERI VILLAGE AND 27 KMS DRIVE FROM KARERI VILLAGE TO DHARAMSHALA
This is a comparatively longer day but an easy day as we descend the entire route of 13 kms  Day starts at 7 AM. Post that, if time and weather permits, we try to have brief yoga and meditation sessions  Trek starts by 9 AM from Kareri Lake towards Kareri Village using same route that we used while ascending  We plan to reach Kareri village by 4:30 PM. From Kareri village, we move in pre-arranged cabs towards Dharamshala. We plan to reach Dharamshala Bus Stand by 7 PM
13 kms
Easy Rocky steps through forest trail
2950 metres
PLEASE NOTE THAT IF YOU REACH LATE AT DHARAMSHALA ON DAY 1, I.E. BEYOND THE 1-HOUR BUFFER POST PICKUP TIME, YOU WILL HAVE TO REACH KARERI VILLAGE ON YOUR OWN EXPENSES. HOWEVER, WE WILL ASSIST YOU FULLY IN BOOKING OF CABS
PLEASE NOTE THAT THIS ITINERARY IS FOR SUMMER MONTHS I.E. APRIL TO JUNE AND SEPTEMBER TO OCTOBER. FOR WINTERS, WE PUT A FIXED CAMP AT RIOTI ON DAY 1 AS WELL AS DAY 2. IN THAT CASE, WE GO TO KARERI LAKE ON DAY 2 AND COME BACK TO RIOTI CAMPSITE BY EVENING.
Rain coat Rs 200 for entire trek Fine of Rs 500 in case it is lost
Trek Pole Rs 100 per day Fine of Rs 800 in case it is lost

Questions ? Available 24 Hours
Have any questions or need help, contact us at our 24 hour toll free number 1800-270-1447

Community Powered
All trips are powered by a trusted community enabling a unique experience, unlike touristy tours.
tap for LEGAL NOTE
All the above image(s)/creative(s)/iconography & text is owned, licensed or provided by Team TrekTrails Adventures LLP.