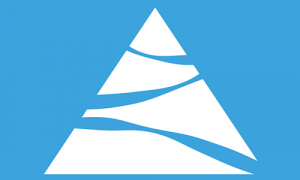 CHURDHAR PEAK TREK by Trek Trails™
More
Locals have named Churdhar peak after deity ShriShirgul Maharaj or Chureshwar Maharaj who used to live here in ancient times. Churdhar at 3655 metres is the highest peak in outer Himalayastrail moves through dense forests, meadows and finally to the Churdhar Peak. Panoramic views from the Churdhar top are unbelievable. On a clear day, one can see peaks like Shrikhand Mahadev, Kedarnath, Badrinath, Kinnaur(or Kinner) Kailash to name a few.
---
on Select Weekends
Zero or 1 Days Office Leave Required
Price Starts at ₹ 4750 – Limited Seats Subject to Availability
DAY 1: CHANDIGARH - NAURADHAR - JAM NALLAH
133 KMS DRIVE FROM CHANDIGARH TO NAURADHAR AND 7 KMS EASY TREK FROM NAURADHAR TO JAM NALLAH
We arrange pickup from Chandigarh Sector 17 Bus Stand at 5:30 AM (In case you opt for back and forth transportation from Chandigarh, otherwise pickup point is Nauradhar at 10 AM). After providing a meal box, we start by 6 AM towards Nauradhar, starting point of trek. We expect to reach Nauradhar by 10 AM.
There are many shops in Nauradhar where one can purchase essentials. Trek starts right from centre of this town.
– Initial 1 km of trek is a bit steep through the muddy terrain. After that, it is a gradual incline through a forest of pine trees until Jam Nallah, our first day camping site.
– It is a total of 7 kms trek which usually takes 4-5 hours. We reach Jam Nallah at around 3 PM. We camp just ahead of Jam Nallah. Our campsite is in forest area and surrounded by pine and cedar trees. Availability of water nearby makes it an apt location to camp.

Easy Initially muddy and then through forest 2855 metres
Day 2: JAM NALLAH - CHURDHAR PEAK - JAMNALLAH
9 KMS DIFFICULT TREK FROM JAM NALLAH TO CHURDHAR PEAK AND 9 KMS EASY TREK FROM CHURDHAR PEAK TO JAMNALLAH
As this is a long and exhausting day, trek starts early at 6:30 AM.
 Trail from Jam Nallah to Teesri (3250 metres) is a gradual climb of 5 kms which takes around 2.5 – 3 hours. It is the easiest part of entire trek. This section is also through forest. The silence of surroundings, fresh fragrance of forests and mud gives a touch of calmness to surroundings.
 Teesri, a little place with few teashops is along the ridge of mountain is the windiest place on entire trek. It is 2 kms of trek from Teesri to Temple. As we cross Teesri, trees slowly start to diminish because we cross tree line (a geographical term that signifies a hypothetical line above which trees cannot grow).
We reach Chureshwar temple by 12:30 and have lunch here. It takes 1 hour for 1 km of this steep section to reach Churdhar summit from temple. Views from the route and the top are breath taking.
 One gets 360 degrees view of various Himalayan ranges like Srikhand Mahadev, Kinnaur (or Kinner) Kailash, Kedarnath, Badrinath. After that, we start descend towards campsite and expect to reach there by 6 PM.
Difficult Initially forest, then meadows and finally rocky 3655 metres
Day 3: Trek 9 km from Sewa to homestay in Jhaka
7 KMS EASY TREK FROM JAM NALLAH TO NAURADHAR AND 130 KMS DRIVE FROM NAURADHAR TO CHANDIGARH
It is the last day of trek and starts with tea at 6 AM. After that, if weather permits, we try to have brief yoga and meditation sessions. Trek starts by 9 AM towards Nauradhar. We follow same route as we did on first day.
 It takes 3-4 hours to reach Nauradhar from Jam Nallah.
 After that, we take everyone to Chandigarh in pre-arranged shared cabs. Considering buffer time, we expect to reach Chandigarh by maximum 8 PM.
Easy Initially forest and then muddy 2855 metres
Please note that this itinerary is subject to change owing to weather conditions.
Please note that if you have opted for back and forth transportation from Chandigarh and are reaching late at Chandigarh on Day 1, i.e. beyond buffer time of 1 hour, you will have to reach Nauradhar at your own expenses. However, we will assist you fully in booking of cabs. On the other hand, if you have opted for Nauradhar as pickup point and reacg there beyond 11 AM, you trek will be canceled without any refund.
We use Traveller, or Innova, or Sedans for back and forth travel from Chandigarh
Mules Rs 500 per rucksack per day Bag should not weigh more than 10 kgs
Rain coat Rs 200 for entire trek Fine of Rs 500 in case it is lost
Trek Pole Rs 100 per day Fine of Rs 800 in case it is lost
Single OccupancyTent Rs 500 per night
---
One or Zero Days Office Leave Required For 4 Day Trip
Limited Seats on Weekends

Questions ? Available 24 Hours
Have any questions or need help, contact us at our 24 hour toll free number 1800-270-1447

Community Powered
All trips are powered by a trusted community enabling a unique experience, unlike touristy tours.
tap for LEGAL NOTE
All the above image(s)/creative(s)/iconography & text is owned, licensed or provided by Team TrekTrails Adventures LLP.