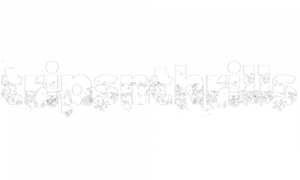 Meghalaya Backpacking by Trips n thrills™
More
A reminder that dreamz are meant to be lived
---
On Select Weekends
2 or 3 Days Office Leave Required
Price Starts at ₹ 13,800 – Limited Seats Subject to Availability
Day 1: Guwahati Arrival | Guwahati to Cherrapunji
Depart from Guwahati to Cherrapunjee, thats where the trip starts
– Stop over at Mawkdok Viewpoint.
– Bask in the mesmerizing views of mountain slopes covered in evergreen forests of 'Dympep valley'.
– Reach Cherrapunjee by the evening. Get checked into hotels.
– Enjoy exquisite dining, overnight at Hotel.
Day 2 : Living roots bridge | Mawswami Caves | Nohkalikai Waterfalls
– Start today's adventure by travel to Tyrna village. The start point of the trek to Living roots bridge.
– Trek down to Nongriat village and natural marvel of Living Roots bridge.
– Take a dip in the water pond under the waterfall at living roots bridge.
– Trek back up and get on with the day to Mawsmawi caves.
– Mawswami Caves might just make you feel like 'king under the mountain'.
– End this exciting day at Nohkalikai Falls.
– Enjoy a calming sunset with an out of the world view of the Nohkalikai
Falls, the tallest plunge waterfall in India.
– Get back to the hotel. Enjoy dinner and sleep overnight.
Day 3 : Dawki - Mawlynnong - Shnongpdeng
– Post early breakfast check out and head to Mawlynnong.
– The cleanest village in India. Experience the unique culture which has kept it so clean.
– Post lunch head to Shnongpdeng for some water activities( Extra charge ).
– Experience the adrenaline rush in various water activities at one of the most offbeat places in India.
– Check in at the camps at Shnongpdeng.
– Dinner & Sleep overnight under the gaze of millions of stars.
Day 4 : Krang Suri Waterfall | Umiam Lake | Shillong
– Get up early and soak in the beautiful sunrise.
– Post breakfast and spending some leisure time here, depart for Krang Suri Waterfalls.
– Completely offbeat, Krangsuri is a location taken out of mythological waterfalls for Gods.
– Take a dip in its pond. Chill with the group at this exotic location.
– After heart fulfilling dip at Krangsuri, get on to with journey to Shillong.
– Enjoy a drive through misty mountains with serene views full of forests and waterfalls.
– Go for café-hoping in Laitumkharah region of Shillong.
– Go on a shopping spree in the famous Police bazar.
– Visit Umiam Lake. Witness sky being dissolved in its reflection in the lake.
– Spend quality time with the group at the lake.
– Get to hotel and post-dinner, sleep overnight.
– Post early breakfast, depart from Shillong.
– Reach Guwahati airport to catch your flight back.
– Reach home with a suitcase full of amazing memories plus a complementary souvenir by tripsnthrills.
Duration : 4 nights | 5 Days
Multiple Dates Available

Questions ? Available 24 Hours
Have any questions or need help, contact us at our 24 hour toll free number 1800-270-1447

Community Powered
All trips are powered by a trusted community enabling a unique experience, unlike touristy tours.
tap for LEGAL NOTE
All the above image(s)/creative(s)/iconography & text is owned, licensed or provided by Tripnthrills.