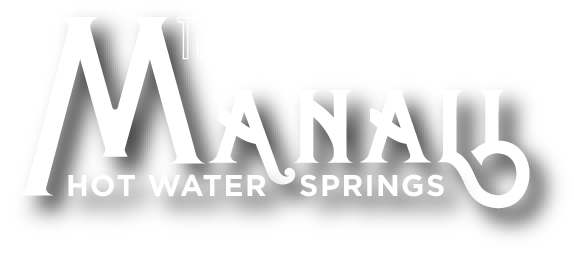 A Different Side Of Manali
Tap to Know More
Away from the bustle of the town is this quintessential hill station. Cross the bridge over gushing Manalsu River to gateway into another world known as the Old Manali !
---
Tripver Original on select weekends | Personalized & Customized trips available for any date.
0 Days Office Leave Required
Price Starts at ₹ 3999 – Limited Seats Subject to Availability
With good vibes and exquisite company in addition, we'll begin our Manali trip from Delhi. Hop into comfy buses post office hours early evening. Meet co-travelers, say hi, and socialize/rejuvenate through the overnight journey.😁 We stop by for a quick dinner break and some scrumptious dhaba fashion dinner.
Note if you are arriving at Delhi from another city, a Tripver Patron will help you plan the perfect transit, call us on 1800-270-1447 we are always happy to help
Let the beauty of mountain range mesmerise you as you have breakfast at hillside pit stop dhaba. Check-in and fuel up for a cafe crawl & guided walking tour at Old Manali. While enjoying live music at one of the cafes do try out the local trout while you sip your crafted beer by the river side.🤘 Later that evening join your co-travelers and indulge in some pub crawl madness. As the city-lights start twinkling we start the bonfire by the starry night.
Highlights Old Manali, Cafe Hoppin, Me Time, Nature Walk, Bonfire
Early risers can enjoy the mesmerizing sunrise while other can just have a lazy chilled out day. 😍 Experience a sun-kissed outdoor brunch, take leisurely strolls by the stream or even do absolutely nothing. In the noon we take you across a scenic walk across town to the fabled hot-water springs of Manali. Take a dip or just sit by the pine forests and wash away the stress of the city. You may come back to your comfy-accommodation as and when you want, this day is made for you.
Highlights Mall Road, Touristy stuff, Self Exploration, #MeTime
Today, fresh breeze from the Indus and the chirping of the mountain bird will transport you to another world. Start your day with a breakfast walk down the streets of the old-manali dotted with hidden bakeries, after you grab a bite our walk around the town. By early evening relax in your comfy Volvo's for your ride back to the madness of the city.
Highlights Old Manali Mornings, Optional walk to Jogni Waterfalls & more
Arrive at Delhi with bucket loads of memories, new friendships and wonderful experiences. Miss this trip forever ! 😫
Total Trip Nights

 3 Nights – however this trip is designed in a way that it starts after office hours on day 1 (usually Friday) and you reach back before office hours on day 5 (usually Tuesday). So technically you need just 0/1 days office leave.

Total Distance

 1200 K.M (Apx)
All

inclusions

,

exclusions

&

prices

are mentioned on the booking page.
We love you, therefore our team of

hospitality professionals, locals

 &

regional experts

have spent thousands of combined hours creating this itinerary.
Unlike others, Tripver™ has its

own network of Local Transportation liaisons

& propitiatory strict

accommodation quality audits

to ensure a seamless experience.
We would

love to help you

out with transit from

anywhere across the world

or

any modifications

that you may need, just call us on 1800-270-1447 (

24 Hours

| Toll Free) and a trip Patron will assist you.
The itinerary may be modified to accommodate changes in weather and any other factors.
---
For customized options across 200+ destinations & 25+ countries call 1800-270-1447 (24 Hours)
One or Zero Days Office Leave Required For 4 Day Trip
Limited Seats on Weekends

Questions ? Available 24 Hours
If you have any questions or need help , contact our 24 hour toll free number 1800-270-1447

Quality Controlled & Standardized
Tripver's unique 21 point quality audit check ensures you receive best in class stay & travel.

Community Powered
Trips are co-created by a trusted community enabling unique experiences.
tap for LEGAL NOTE
All the above image(s)/creative(s)/iconography & text is owned or licensed by Community Tripver Private Limited. If any of the above said elements/style is reproduced or copied without prior written permission from Community Tripver Private Limited, necessary legal action will be taken. If you wish to use any of the above works for non-commercial purposes you can write to us at trip@tripver.com, we may grant permission without any commercial clauses.