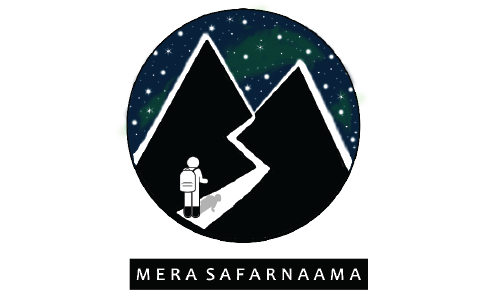 Kasol and Tosh By Mera Safarnaama™
More
Nestled in the picturesque Parvati Valley, Kasol is a small village around 40 kilometres east of Kullu and about five kilometres from Manikaran. Stretching along the Parvati River, the village which is divided into Old Kasol and New Kasol (separated by a bridge midway) offers spectacular views of the surrounding valleys. Kasol is a base for treks to Sar Pass, Yanker pass, Pin Parbati Pass and Kheerganga.
---
On Select Weekends
Zero or 1 Days Office Leave Required
Price Starts at ₹ 6500 – Limited Seats Subject to Availability
You will leave from Delhi at 6 pm from a chosen rendezvous, which would be comfortable for all our companions in this tour. After covering a stretch of few considerable kilometres, a short break would be taken.
It would be just the beginning and the miles we are going to travel together are going to be full of explorations and scenic beauty along the way. Take deep breaths before taking your seats because the mesmerising beauty ahead might lure your breath away. )
After a pit stop in the morning, you'll reach Kasol in the morning around 12-2 pm and will be taken to your stay.
– You can rest there and soothe your senses in the astounding beauty of Kasol.
– You can dedicate the rest of your day in exploring Kasol where inhabitation of human beings is sporadic and you never know while traversing through this secluded hamlet you might even find yourself somewhere.
– You can go sightseeing to Chalal and places near Kasol including Gurudwara Manikaran Sahib.
– Dinner will be served during your stay.
– Your camps will have a picturesque view of mountains and riverside where you can watch the sunset. A bonfire arrangement with evening snacks will also be done.
– Gaze the night sky with millions of stars complementing yourself with some music of your choice.
– Call it a night.
– It would be the most happening day of this trip which you would have to put in some extra efforts.
– To avoid any chaos and for allocating proper time for the Trek to Tosh, we are going to start our day at 7 am in the morning.
– You will be served breakfast at the riverside camps only after which you will proceed to Barshaini by the traveller/Taxi from where the Trek to Tosh starts at 11.00 am.
– After reaching Tosh you can rest for a while.
– Head out to visit Kutla Village with the view of Tosh River surrounded by Pine trees mesmerising culture of Himachal.
– Overnight Stay after Dinner.
Day 4 : Trek back to Barshaini
After a night full of enthralling exquisiteness, this morning might seem a little heartbreaking to you as the end of this trip is just around the corner.
You can have your breakfast at your camps and after saying goodbye to Tosh and Kutla, the trek back to Bairshaini will start.
Reaching to Barshaini, you'll start your journey back to Delhi in the evening.
Day 5 : BID ADIEU TO KASOL AND TOSH- TILL NEXT TIME!
You will arrive in Delhi and back to your safe havens next morning.
A valid photo id is a must carry along
Make sure you carry a Torchlight with a good range, insect repellents
and other essentials
Any necessary personal medicines
Kasol and Tosh can be chilling so carry something warm in your backpack. It is advisable to carry a sweater, jacket, monkey cap and woollen socks.
It is absolutely essential to adhere to the safety norms and procedures laid
down by the resort authorities. It is in the interest of your safety.
Do not leave wrappers and poly bags in the forest during trekking and other activities.
Do not harm trees.
During your trek, you will be visiting remote areas where modern conveniences may not be available.
A pair of flip-flops and trekking sports shoes that can be used for an easy to moderate trek as well is a must carry along. Please make you're your trekking shoes are comfortable enough. An uncomfortable pair of shoes can harshly hurt your feet and can lead to serious foot injuries while trekking.
In case you feel dizzy or unusually breathless during treks, please report to the Trek Guide immediately. You may be suffering from dehydration or altitude sickness.
It may rain anytime. An umbrella or a raincoat is a recommended.

Questions ? Available 24 Hours
Have any questions or need help, contact us at our 24 hour toll free number 1800-270-1447

Community Powered
All trips are powered by a trusted community enabling a unique experience, unlike touristy tours.
tap for LEGAL NOTE
All the above image(s)/creative(s)/iconography & text is owned, licensed or provided by Mera Safarnam.