 Tales From The Border
Jaisalmer & Longewala by Kanjoos Traveller™
Tap to Know More
The Battle of Longewala was depicted in the 1997 Bollywood film, Border.  Experience the desert city of Jaisalmer with an informative local guide, i.e. your  Kanjoos Traveller host, with this full-day tour of the city. Rajasthan's culture, tradition, arts, custom and cuisines made it a designer state. The designer state attracts many tourists and to make this tour healthy, adventurous and amazing with this tour plan which will complete all desires from a trip. Get ready for some real time adventure as we take you through the best bumpy ride while sitting on the camel hump.
---
On Select Weekends
Zero or 1 Days Office Leave Required
Price Starts at ₹ 6999 – Limited Seats Subject to Availability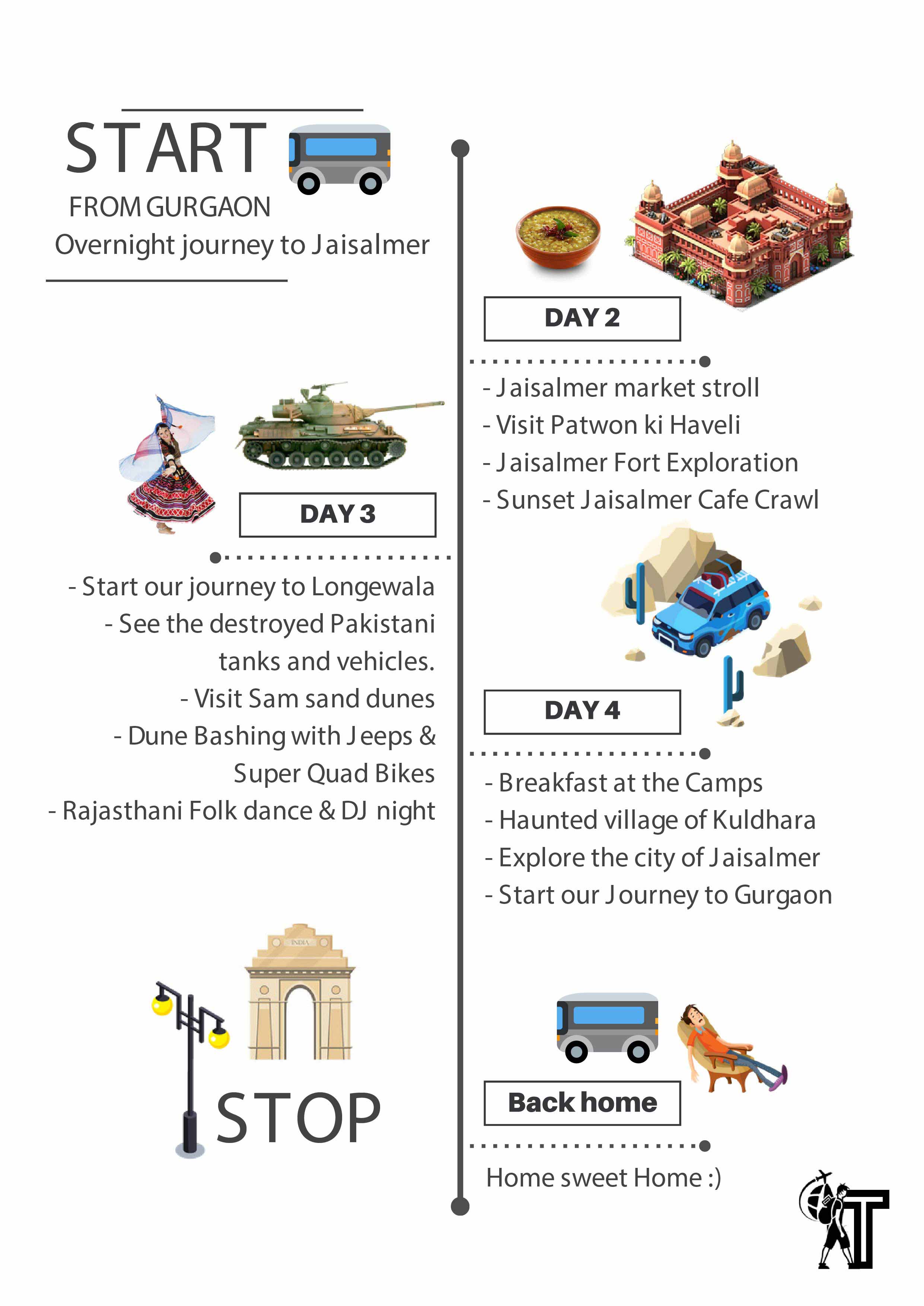 ---
One or Zero Days Office Leave Required For 4 Day Trip
Limited Seats on Weekends

Questions ? Available 24 Hours
If you have any questions or need help , contact our 24 hour toll free number 1800-270-1447

Community Powered
Trips are co-created by a trusted community enabling unique experiences.
tap for LEGAL NOTE
All the above image(s)/creative(s)/iconography & text is owned, licensed or provided by KT Adventure & Sports LLP.