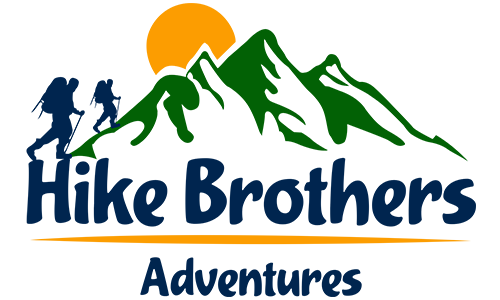 Nag Tibba by Hike Brothers™
More
Nag Tibba (Serpent's Peak) 9915 ft, is the highest peak in the lesser Himalayan region of Garhwal Division, Uttarakhand. It gives name to the Nag Tibba Range, which is one of the three ranges of Lesser Himalayas, the other ranges are Dhauladhar and Pir Panjal. It is situated 16 km (9.9 mi) away from Landour cantonment, and around 57 km from Mussoorie in Tehri Garhwal region.
---
On Select Weekends
Zero or 1 Days Office Leave Required
Price Starts at ₹ 3500 – Limited Seats Subject to Availability
Day 1: Dehradun to Pantwari village to Camp
We will pick you up from Dehradun railway station at around 7 AM in the morning, and will then head towards village Pantwari at 4,640 ft. The road passes through Mussoorie-the queen of hills, Kempty Falls, and with the Yamuna river trailing our side, reaching Pantwari at around 12 pm. At Pantwari, we will have a filling lunch and after some rest, head off for the trek towards camp. We will reach camp after 2 hours trek.
Day 2 : Nag Tibba top - Pantwari Village - Dehradun
Need to start very early as it's a long day ahead. After breakfast, at 5:00 am, we will start on the hike to the top. After some time, we will reach Nag Tibba Base, which is a large clearing with a temple dedicated to the Serpent God. The trek continues from here into the forest on a steep incline, likely to be submerged in snow in the winters. Close to the top, the trail will turn through a ridge and finally take you to the flag marking Nag Tibba jhandi, or summit. The view from the summit brings us face to face with the Garhwal Himalaya's most amazing. The canvas of the sky lights up with ice capped ranges of Bandarpoonch, Gangotri, Kedarnath, Kala Nag, and more. After spending some time on the top, we will descend on the same trail to return to the camp. After Lunch, we will start our journey back to Pantwari and will reach by sundown. 4-5 hours drive from there will take you to Dehradun from where you can arrange an overnight Jouney.
Note: on day 2 you will reach Dehradun by 8 pm. You can book your travel any time after 10 pm.
*This includes transportation from Dehradun to Dehradun, accommodation, lunch, snacks and dinner on arriving day, breakfast and lunch on departing day.
*Vegetarian food will be provided and non- vegetarian food can only be provided only on demand in advance.
*Mules to carry central equipment.
*Note: on the day of arrival, breakfast will not be provided by us.

Questions ? Available 24 Hours
Have any questions or need help, contact us at our 24 hour toll free number 1800-270-1447